B-Loony: Innovative Balloon Printer and Supplier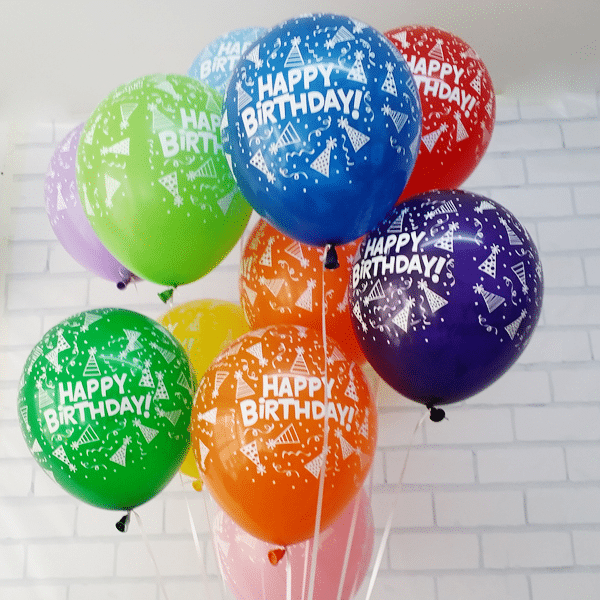 September 14, 2018 ( PR Submission Site ) B-Loony strives to provide efficient balloon printing services. The company has a team of highly-trained and skilled technicians who have over 30 years of experience in the balloon industry. The company houses a modern and technically superior printing plant, producing the highest possible quality of print. The expertly-trained quality controllers of the company oversee all printing and manufacturing to ensure that the quality of the product is not compromised.
Catering to varying balloon needs for small parties and large promotional events, the company offers innovative balloon printing and balloon accessories to match the exact requirements of the client. The company boasts of their ability to meet deadlines and also supply balloons to fulfil urgent requirements.
Products Sold by B-Loony
Plain and Printed Balloons
B-Loony offers balloons in a wide range of sizes and colours. The opaque finish of the balloons facilitates printing on both sides. The Company even provides balloon printing services. They manufacture a wide variety of commonly-used printed balloons and also offer the opportunity to get balloons customised with your company logo or tag-line printed on them. These customised balloons not only serve as decoration material, but also help in brand promotion.
B-Loony produces a wide range of plain and printed stress-balls. The Company offers customisation of these balls with the option of printing your logo too. Customised stress balls with the company logo on the one side and a smiley face on the other have become a popular product in the promotional products industry.
 Apart from balloons and stress balls, the company also sells various accessories:
B-Loonstix – The revolutionary innovative stick by B-Loony supports the balloon in an upright position serving as an alternative to helium filled balloons. It has been moulded with the aim of providing safety and convenience. The B-Loonstix is available in seven colours.
Electric Inflator – The high-capacity electric inflator helps in inflating huge volumes of balloons quickly and easily. The company not only sells the inflator, but also offers it for hire.
Others – Serving as a one-stop shop, B-Loony also sells hand pumps, balloon ribbons and self-sealing balloon valves.
With their innovative printing services, B-Loony has slowly transformed into South Africa's largest balloon printer. For further information, please visit: https://b-loony.co.za.
About the Company
B-Loony was instituted in 1986 as a subsidiary of a UK firm. Today, it has become a South African entity. Across the size and colour range, B-Loony holds a stock of 3-4 million balloons. The in-house printing has a capacity of printing thousands of balloons daily. The company boasts of being able to supply balloons on an urgent basis.
Contact Us:
8 Assegaai Road, Kraaifontein Industria
Cape Town, South Africa
Tel: 0860 25 6669
International: +27 (21) 987 7711
Fax: 0860 111 472 +27 (21) 987 6582
Email: janeneen@b-loony.co.za
---
Summary
The company houses a modern and technically superior printing plant, producing the highest possible quality of print.
Source
https://b-loony.co.za/
---