Automotive Coatings Market is Estimated to Value more than $28 Billion by 2024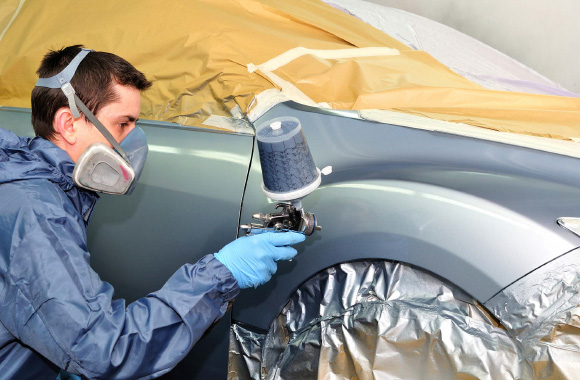 26 October 2018 ( PR Submission Site ) The Global Automotive Coatings Market is anticipated to surpass USD 28 billion by 2024. The rising demands for coatings on account of its ability to protect vehicles against acid rain, harsh weather, and UV radiation are projected to propel market growth. Increasing consumption of UV-cured coatings due to their properties such as high chemical resistance, solvent-free formulations, and low-temperature processing is expected to boost the product demands. However, fluctuating raw material prices are likely to pose a challenge for market growth. The global market is categorized as technologies, products, applications, end-uses, and regions.
The technology sector includes waterborne, solvent-borne, powder coatings, UV-cured. The solvent-borne sector led the industry in the past few years. However, it is likely to drop its share drastically since it releases high levels of Hazardous Air Pollutants (HAP) and Volatile Organic Compounds (VOCs). Powder coatings are said to have the fastest growth due to their various properties like superior finish, high corrosion resistance, etc. Waterborne coatings are also likely to experience huge growth on account of their properties such as heat resistance, adhesion etc.
Browse Details of Report@ https://www.hexaresearch.com/research-report/automotive-coatings-market
The product sector of the automotive coatings market comprises electrocoat, primer, clearcoat, and basecoat. The basecoat sector led the market and is projected to have significant growth during the forecast period (from 2016 to 2024). Electrocoats are likely to drive the market since they are anti-corrosion and anti-rust agents. The demands for clearcoat are estimated to grow as it provides protection against sun and UV rays.
Application-wise, the metal sector dominated the industry and it is further expected to witness huge growth in the near future. Plastic coatings are projected to be the fastest-growing application sector due to its increasing usage in automobile manufacturing as it is flexible, lightweight, corrosion-resistant, durable, cost-effective, and recyclable.
Light vehicle OEM led the end-use sector in 2015 and it is said to experience considerable growth during the next few years. The automotive refinish sector is likely to have rapid growth on account of growing consumer spending levels in developing economies of the APAC region.
Asia-Pacific was the dominant regional market in 2015. The region is projected to experience rapid growth with a CAGR of over 6 % over the estimated years. Europe is likely to drop its market share in the automotive refinishes sector to APAC due to lesser accident levels in the region. The Middle East & Africa will also have huge growth as a result of rising production facilities in the region.
The key players of the automotive coatings market include Axalta Coating Systems; PPG Industries; Jotun A/S; BASF SE; AkzoNobel N. V.; and Kansai Paint Co. Ltd.
Browse Related Category Market Reports
---
Summary
The rising demands for coatings on account of its ability to protect vehicles against acid rain, harsh weather, and UV radiation are projected to propel automotive coatings market growth.
Source
http://bit.ly/2q8eMs6
---