What are the Australian Government Measures For Dealing With The Coronavirus Pandemic?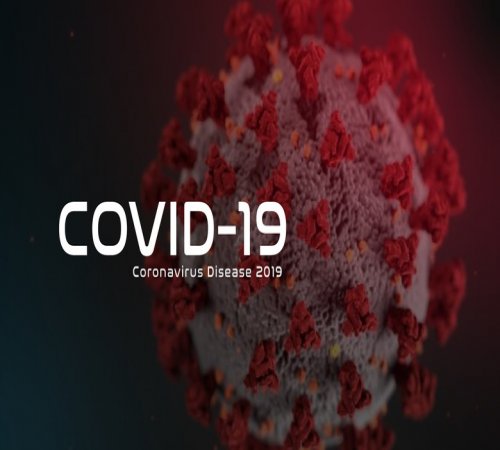 (prsubmissionsite) April 7, 2020 : The Australian government chose the former and that resulted in widespread stress on the markets. The government was worried that the businesses might decide to wind up instead of pause and that would cause irreparable damage to the economy and result in huge job losses.
Prime Minister Scott Morrison announced a stimulus package of $189 billion which would support households and businesses so that they can tide over the situation and bounce back quickly when the situation improves. He said, "Our focus is on cushioning the blow and providing hope to every Australian that we will get through this and come out the other side together. We know this will be temporary. That's why all our actions are geared towards building a bridge, keeping more people in work, enhancing the safety net for those that aren't and keeping businesses alive so they can get to the other side and stand up their workforce as quickly as possible. We know Australia's more than 3 million small and medium businesses are the engine room of our economy. When they hurt, we all hurt."
The prime minister also added: "The next few months are going to be a difficult journey but we all have a role to play to adapt to the changes we're facing, to cushion the impact of what is happening and to pull together so we can bounce back when we get to the other side."
Among the relief measures announced by the treasury secretary, the following were the most important:
Coronavirus Supplement:

Income support measures have been expanded to include time-specified Coronavirus supplement that would be given out at a rate of $550 per fortnight. The amount would be available to job seekers, parents, farm households and certain other categories. The amounts will be paid for a period of 6 months, costing the treasury over $14 billion.

Household Support:

In addition to the household support payment of $750 that was announced earlier, the government decided to add another $750 to social security and veteran income support recipients, except those who are eligible to receive Coronavirus supplement. This measure would cost upwards of $4 billion to the treasury. 

Superannuation:

For individuals who are facing financial stress, the government has allowed them to access up to $10,000 of their superannuation in the year 2019-20 and a further $10,000 in 2020-21. This measure will likely cost $1.2 billion going by the forward estimates.

Business Assistance:

In order to improve cash flow for employers, the government has proposed to provide upto $100,000 to eligible businesses in the small and medium sectors, which employ people. This amount would help them in paying for rent, electricity, staff salaries and other overheads. The government wants to ensure that people are not laid off and businesses don't shut down. Under the first package, employers can avail of a  payment equal to 100% of their staff salaries if they have withheld them. The minimum and maximum payments will be $10,000 to $50,000. By linking business assistance to staff wages, the government hopes to incentivise companies in holding on to their workers. This measure is likely to benefit over 7 million people, employed by around 690,000 businesses, and will cost $32 billion to the treasury over the next one year.

SME Guarantee Scheme:

The government has introduced the Coronavirus SME Guarantee Scheme to provide working capital for small and medium enterprises. Under this scheme, the government will provide guarantees for 50% of the new loans applied by eligible SMEs. It will also reduce the cost of lending and ensure a quicker turnaround time for loan disbursals. The government has earmarked $40 billion of lending amount for SMEs, to go along with Reserve Bank of Australia's initiatives. 

Relief For Financially Distressed Businesses:

The government, in order to give relief to distressed business, announced that companies will have more time to respond to statutory demands by creditors. It will be done through an amendment in the

Corporations Act 2001

.

Aviation Industry Support:

The government also announced a support fund of $751 million that will provide a cushion to the country's airports and airlines. It will help them tide over the unprecedented disruption and enable them to tide over the crisis.
As a mark of solidarity with the Australian people, Optimal Group, which is based in Melbourne, will be offering a discount on new customer billings. We are aware that some businesses might face disruption because of staff quitting unexpectedly or due to interruptions in cash flow. In either case, OVE will support your business by providing you virtual employees at a fraction of the cost that you would otherwise pay to a full-time employee. This will not only help you conserve cash but will also ensure that your business survives in times of such an unprecedented crisis. Do reach out to us and we will try to help you with business continuity solutions.
---
Summary
From March this year, Australia had seen a sharp rise in Covid-19 infections all over the country. On 1st March, there were 29 cases in the country, which jumped to 4,763 by the end of the month. Businesses all over faced an imminent shutdown due to the government's measures of social distancing in order to contain the spread of the virus. The choice was tough for the government, either to let the businesses run and risk getting a million infections, or pause businesses and control the spread of infection.
Source
https://treasury.gov.au/coronavirus
---