Introducing Our Latest Addition – The AR 1388 Mocha Bark ACP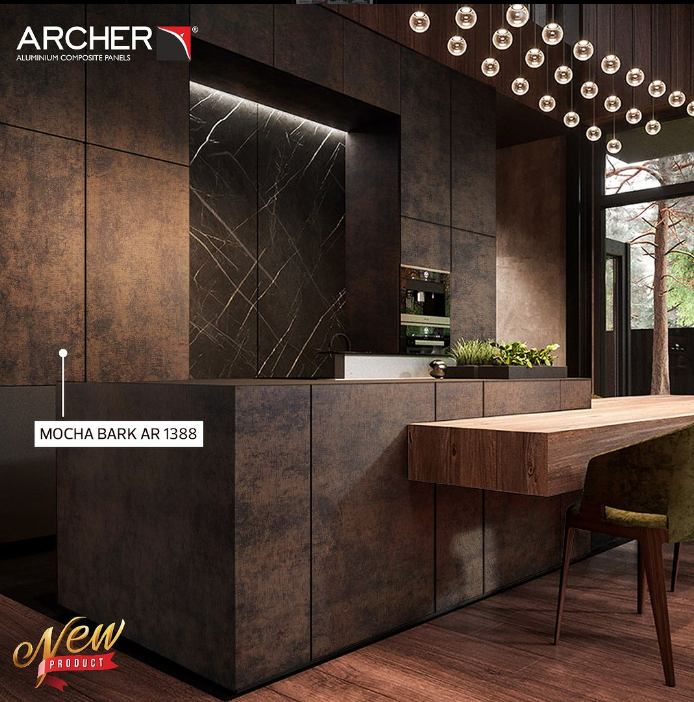 May 17, 2023 ( PR Submission Site ) –
This warm and earthy color adds a touch of sophistication and coziness to any space, making it perfect for creating a welcoming atmosphere. Get the best in quality Aluminium composite panel from leading manufacturers and suppliers. Our range of lightweight and durable panels is ideal for use in external cladding, wall linings, facades, roofing, interior design, and more. Contact us to find out.
Archer is a well-known brand in the field of Aluminium Composite Panel Manufacturer in India. We have been in the industry for many years and have established ourselves as a reliable and trusted supplier of ACP.
We are also known for producing high-quality ACPs that are durable and long-lasting. They use the latest technology and the best raw materials to ensure that their products are of the highest quality.
Key Specification –
Available in 8 series Range consisting of 350+ Color Shades – Available in all Sizes ranging from 1220mm x 2440mm | 1220mm x 3050mm | 1220mm x 3660mm (on demand) – Application Areas: Building Wall, Cladding, Signages, Billboards, Flooring and more
What are ACP Panels? What Benefits Of Aluminum Composite Panel ?
Aluminium Composite Panel, also known as sandwich panels, are popular construction materials consisting of an insulation core sandwiched between two metal facings.
It's one of the most extensively used façade materials, with pre-coated Aluminium Alloy as the surface and Low-density polyethylene (LDPE) as the core material.
The advantages of using this material over conventional cladding materials like stones, and tiles are its aesthetic appeal, very good strength-to-weight ratio, low maintenance & better energy efficiency, and better working life of a building. The entire panel consists of the following layers
1. ACP panels are energy efficient and environmentally friendly. ACP panels can be recycled, which is a big advantage over other building materials.
2. Top Aluminium Skin coated with PVDF or FEVE coatings in attractive finishes
3. Low-Density Polyethylene Core or Flame-Retardant mineral core or metal core
---
Summary
Upgrade your interior design game with this premium color and give your space a luxurious look
---