Airalab Presented the Project of Platform for Electronic Certification of Organic Products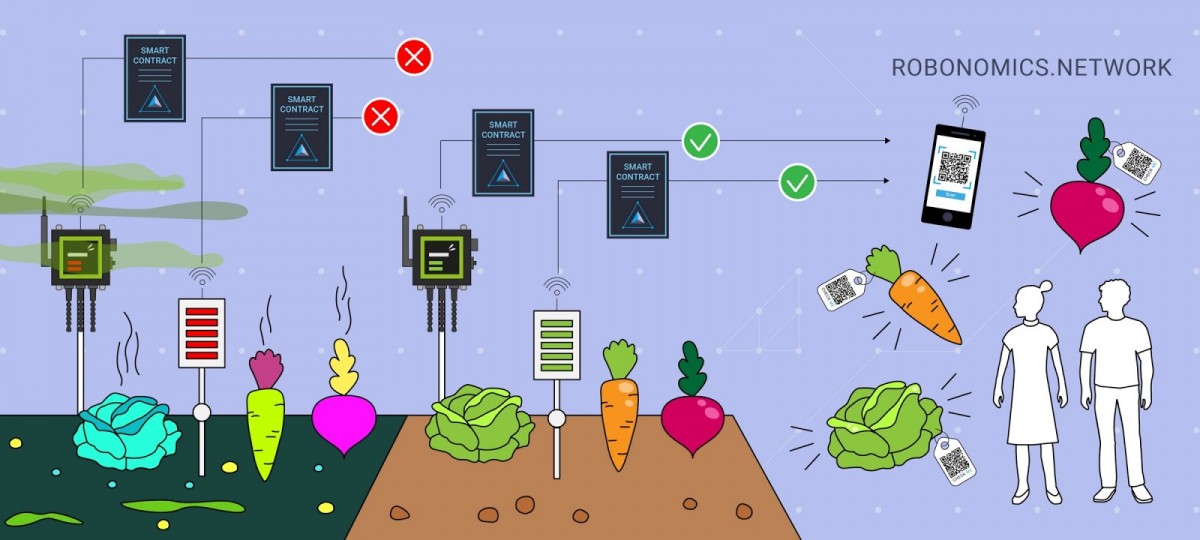 September 27, 2018 ( PR Submission Site ) The Airalab team, developers of Robonomics network,  demonstrated a Platform for Electronic Certification of Organic Products. A prototype consisted of Libelium CO sensor on Waspmote Gases Pro platform measuring the level of the gas concentration and transmitting it to the sensor network page.
How does Platform for Electronic Certification of Organic Products work?
A farmer (or an integrator) installs IoT measuring devices on a farm and connects them to blockchain-based Robonomics network. The data are published through blockchain protocol, which ensures the authenticity of measurements, prohibits their retroactive altering and makes these data public. This transparency helps farmers not only to ensure fraud-free organic practices but also to build a reputation.
In future,  consumers will be able to access all information about the product, using ID, barcode or RFID tag. The Robonomics platform will help to create a full history from entire supply chain on a particular product. The best thing is that data linkage could be initiated not only by food producers but also food consumers.
Airalab: We conduct experiments with Smart cities and Industry 4.0 in Russia
Airalab aims to develop the technology of blockchain and  its application in real life. Since 2014, the company has been developing open source solutions for Industry 4.0, in particular the decentralized protocol – Robonomics Networks, which allows direct human-robot, robot-robot communication.
Subscribe for more news of the project the website. And don't forget to join community of Airalab in social networks – Telegram, Twitter, Medium.
---
Summary
During last Hackathon - 2025, the Airlab team has demonstrated a Platform for Electronic Certification of Organic Products, which allows to get away from the subjective assessments and make judgements and issue certificates based on constant flow of data from sensors. Any consumer could initiate an additional machine-based inspection of a farm at any time having some spare ethers. We would like to publish a Press Release about this news on your website.
---