Abruzzo Villas Offers its Spacious and Convenient Vacation Rental for Guests at Affordable Rates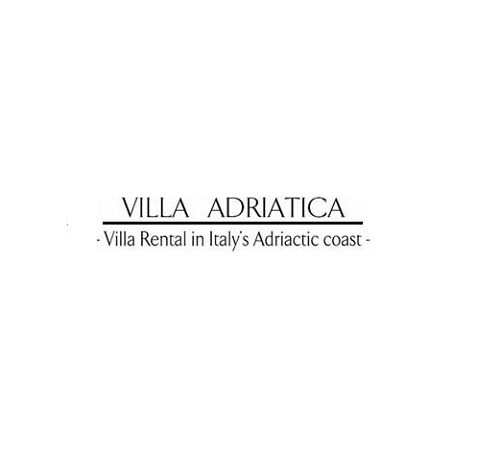 Pescara, Italy (prsubmissionsite) October 9, 2019 – – Abruzzo Villas, provider of rentals in Abruzzo Italy, offers its conveniently located and spacious Villa Adriatica to guests looking for holiday accommodation in Abruzzo, Italy. The villa is roomy enough with all the conveniences and facilities to easily accommodate both the families and large groups.
Villa Adriatica is the exclusive Italian vacation rental in Abruzzo, Italy, which is managed by Abruzzo Villas. Among the top largest Rentals in Abruzzo, Italy, it is also perfectly located to explore the Abruzzo region. The villa has all the amenities and facilities that make every traveler relaxed and comfortable during their stay. Its area is 600Sqm, which is ideal to ensure there is ample space for guests to enjoy their stay. The outside terrace of the villa is perfect for a guests to have a romantic dinner for two or for family groups to have a meal while experiencing Italian comfort and enjoying the spectacular panoramic views and fresh air.
Villa Adriatica has four air-conditioned rooms each with en-suite bathrooms and Sommier beds ensuring guests have a comfortable sleep. Since the living area can easily accommodate up to 12 guests, additional sleeping arrangements can be made as the management can provide extra beds. With rates starting at Euro 200 per night, this is excellent value for money considering that a Hotel stay for 4 bedrooms in Pescara can cost up to Euro 450 per night with a fraction of the living space of a Villa stay. While dining out can be enjoyable, it can be costly to eat out every day whilst on vacation and staying in a vacation rental will help save guests money as meals can be cooked in the comfort of the villa.
Villa Adriatica facilities include: Complimentary Wi-fi, free calls to local landlines, ample car parking, a movie library, plasma TV, fully equipped modern kitchen, dishwasher, microwave, large fridge, gas cookers, ironing board, hairdryer, barbecue, and offers utmost privacy and tranquility that guests seek. Villa Adriatica is conveniently located close to Pescara city centre and ideally positioned to explore the Abruzzo region. The Villa also provides a private chef facility on request for that special occasion while enjoying more quality time. 
Abruzzo has so much to explore and there are many towns and key landmarks in the vicinity of the Villa that are worth exploring. Italy's top tourist destination include Abruzzo medieval villages and towns that one can visit and explore and return back to the Villa on the same day. Villa Adriatica is also close to restaurants, supermarkets, beaches, and shopping centers and perfect for anyone to enjoy the nightlife. Villa Adriatica is a 10-minute drive from Pescara airport, Pescara train and mains bus station, 2 hours by road from Rome, 10-minute drive away from the Adriatic beaches, and the charming piazza of Montesilvano Colle which is famous for its selection of cafes and restaurants is only at a 15-minute walk.
For those looking for rentals in Abruzzo, Italy, Abruzzo Villas has so much to offer. More details about booking a stay, places to explore in Abruzzo is available on the official website of Abruzzo-Villas.
About Abruzzo Villas:
Abruzzo Villas manages Villa Adriatica, a beautiful vacation rental in Abruzzo that can be booked online on https://www.abruzzo-villas.com where the cool breeze from the Adriatic Coast provides guests a relaxing stay. This accommodation in Pescara Italy is located in Abruzzo Italy and amongst all rentals in Abruzzo Italy and villas in Pescara, this exclusive Abruzzo accommodation offers an excellent location for travelers wishing to explore the Abruzzo region. This Abruzzo self-catering accommodation offers all the facilities to include a fully equipped modern kitchen, Wifi, comfortable rooms with en-suite bathrooms and spectacular panoramic views of the Adriatic Coast, the Abruzzo mountain range and medieval towns. The terrace offers a space to enjoy meals "al-fresco" while admiring views and sunsets. With all the rentals in Abruzzo Italy has to offer this is where to stay in Abruzzo as it places guests in a peaceful setting, all with close proximity to those wishing to visit the Apennines Mountains, beaches of blue Adriatic Sea and explore Italy's most beautiful medieval villages, all thanks to the first-class arrangement and the caring staff.
Address: Contrada Collevento, 66, 65015 Pescara PE, Italy
---
Summary
Abruzzo Villas, provider of rentals in Abruzzo Italy, offers its conveniently located and spacious Villa Adriatica to guests looking for holiday accommodation in Abruzzo
Source
https://www.abruzzo-villas.com/
---