AAFT Scholarship For Student From Uzbekistan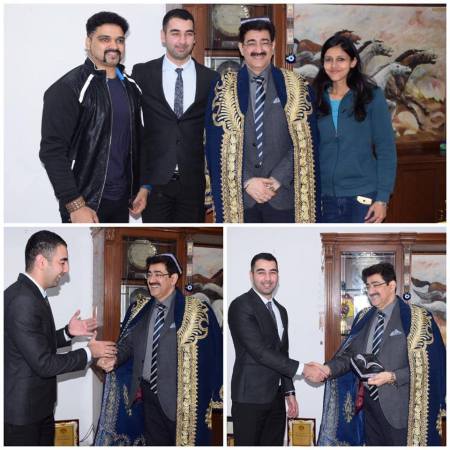 Noida: ICMEI-( PR Submission Site ) January 10, 2019: International Chamber of Media An Entertainment Industry promised to deliver a scholarship to the deserving student from Uzbekistan under the guidance of Embassy of Uzbekistan to India.
To fulfill the requirement of the MOU of ICMEI with Embassy of Uzbekistan, a scholarship of 3 months course in Production & Direction & TV Journalism in 101th Batch of Asian Academy of Film And Television has been allotted to Khushan Rashidov. The scholarship covers the cost of the course and also the boarding and lodging for three months during the training period.
"I am over whelmed on the arrival of Khushan Rashidov, It has added to better relations of India with Uzbekistan. We will work on the new project soon," said Dr. Sandeep Marwah President of ICMEI.
IUFCF- Indo Uzbekistan Film And Cultural Forum is marching towards its goal. We are proud of our relationship with India," added H.E. Farhod Arziev Ambassador of Uzbekistan to India.
---
Summary
Asian Academy of Film And Television Scholarship For Student From Uzbekistan, Dr. Sandeep Marwah President of AAFT
---