The Winchester .375 Bolt Action Safari Rifle Remains A Popular Choice Among Many Hunters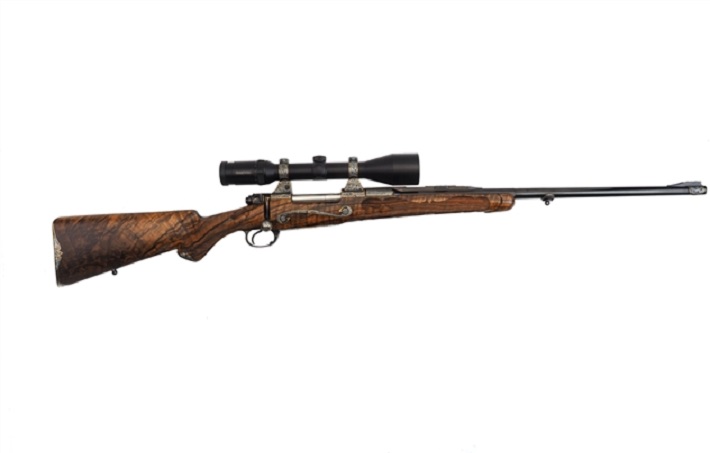 August 17, 2022 ( PR Submission Site ) –
When it comes to the choice of rifles in the world of hunting and sports shooting, some names will always stand out, and many major brands have gained importance, often as a result of exceptional features being connected to specific brand names. An excellent example of a bolt action rifle that will not let you down during your hunting safaris, is the Winchester Model 70 Safari Express, which is available to purchase from Country Pursuits and Outfitters.
Country Pursuits and Outfitters, based in Vineyard Haven, Massachusetts, is an outdoor sporting lifestyle company that was founded in 2017 to satisfy the needs of all firearms and travel enthusiasts. The company sells a wide range of high-end firearms, knives, fishing gear, sporting art, and accessories. They also engage with their travel partners to offer clients travel advice and information, and they provide the market with a combination of classic, vintage, and modern sports arms from across the world.
"Over the years, safari hunting has grown to become incredibly popular, especially in countries with an abundance of wildlife and ethical hunting policies in place. Safari hunting usually involves a hunter going on an adventure expedition to hunt wild animals, either recreationally or for trophy hunting purposes.
For example, if you are planning on organizing an African safari hunting trip, you will bring your personal belongings and your safari rifle, such as a Winchester.375 bolt action, but there are some other necessities you may need such as bug spray, binoculars, and, of course, the right outfit.
This is where our knowledge and experience can help. Not only can we recommend the best safari rifle like a Winchester.375 bolt action, but we can also advise clients on everything required to make their hunting trip successful and enjoyable," a company representative said.
Country Pursuits and Outfitters was established under the partnership of Dave Cruz, Bob Pearson, and Rubin Cronig, who brought their personal experiences and expertise in the industry together to create a successful and thriving firearm business, where outdoor sportsmen can shop with confidence.
Country Pursuits and Outfitters always make sure that customers have access to a variety of vintage shotguns and rifles, including English, American, Italian, French, Belgian, and other brands, in addition to the top names and brands. Customers can visit their store on Vineyard Haven's Main Street or make direct purchases from their online gallery.
On their extensive website, you can find more information about their vast selection of rifles, shotguns, and other apparel, and if you have any questions or need further assistance, you can also reach out to them by phone or email.
About us
Country Pursuits and Outfitters is an outdoor sporting lifestyle brand that caters to the needs of all gun and travel enthusiasts. We are based in Vineyard Haven (Massachusetts) and we offer the finest high-end shotguns, revolvers, pistols, rifles, knives, sporting art, and accessories including English shotguns and rifles.
With a combined experience of more than 40 years in the fine guns industry, our partners place a lot of time and effort into sourcing traditional, vintage, and modern sporting arms from all over the world, and bringing them to market. Everything from high-end rifles, fishing equipment, sporting art, high-end knives, and a variety of accessories including cufflinks, pocket squares, and neckties are all available in our store.
Furthermore, we advise clients on where to travel and coordinate trips to many international shooting and fishing locations, in collaboration with our travel partners.
---
Summary
Country Pursuits and Outfitters offers a wide choice of rifles, shotguns, high-end knives and other accessories
Source
Country Pursuits and Outfitters
---