Sticky Labels Reveals What You Need To Know About Waterproof Printed Labels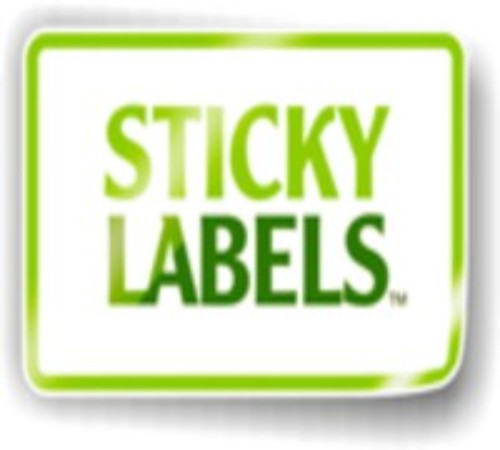 January 17, 2023 ( PR Submission Site ) –
Applying waterproof labels to products adds to the professional look of the brand and protects the label against environmental moisture that could damage the label. Waterproof printed labels will ensure that all product and company information remains perfectly clear and legible if a product container gets wet. Waterproof printed labels are particularly helpful when placed on beauty product packages and food packages, which need to endure higher temperatures and moisture than ordinary labels and packaging.
Sticky Labels' unique waterproof label formulation is a favourite among beauty product manufacturers because the labels don't distort or bleed when they come into contact with water. This is a major concern for beauty product suppliers because beauty products are usually stored and used in the bathroom where a lot of moisture occurs. With Sticky Labels printed waterproof labels, customers have the peace of mind that their labels will remain pristine and easy to read in any environment.
"When you operate your own beauty product company, it's critical that your goods be appealing and captivating to guarantee that customers choose them over competing beauty products on the market," says Sticky Labels spokesperson. "Your product will stand out from the competition if it is properly packaged and enhanced with our quality waterproof labels."
The strength and durability of Sticky Labels' waterproof stickers are astounding. They won't rip or tear off a shampoo or shower gel bottle easily. Even if the bottle is emptied, the waterproof printed labels still seem brand new, which is a great way to ensure brand longevity and returning customers. Waterproof printed labels from Sticky Labels are appropriate for high-moisture and high-temperature situations. Bottles of body foam, shower gel, and shampoo can all be labelled with waterproof stickers and labels for usage in the shower or bathroom.
Your company brand and logo need to be displayed clearly and crisply so that it is easy to read, and waterproof stickers make this possible. The waterproof sticker may also be used to display product details like ingredients and instructions for usage. You can use Sticky Labels' waterproof labels and stickers with confidence knowing that they will adhere to anything. When put on food packaging, they won't disintegrate or rub off either.
Please browse our website and contact Sticky Labels right now to learn more about our extensive selection of waterproof printed labels for use in your food or beauty supply company. Our professional consultants will help you determine what label design and waterproof label best suits your products, and walk you through our entire process from concept, through printing quantities, and delivery options.
About Us :
No matter what industry you are in, printed labels will always be an essential part of your marketing and branding strategy. Sticky labels have been providing product labels, custom labels, and other stickers to people, small businesses, corporations, and governmental organisations for close to 50 years. We have numerous label printers that can print labels in practically any form, size, material, or finish, so we can undoubtedly provide a special label to meet your or your company's needs. We are the UK's number one sticky label printer and are able to do short runs of any label type quickly and to the highest standards. Give us a call today so that we can help you design and print your ideal label.
For more about us and our service, please visit our website.
---
Summary
The New Waterproof Printed Label Range From Sticky Labels Will Enhance Your Products and Brand Awareness.
Source
Vine Lodge Products Ltd
---