Voicely – The Automated Voice Over Artist For E-Learning Videos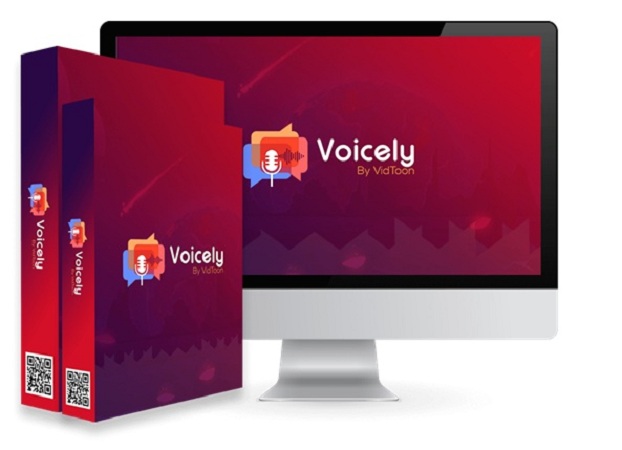 January 12, 2023 ( PR Submission Site ) –
Marrakesh, Morocco: You've got an abundance of knowledge from the work you've done in your career over the years. You want to share it with your related industry experts and young professionals. What do you do? You can create your very own e-learning course and earn a passive income from it! But you need to record your voice while tutoring. You're not that confident about your tone of voice, plus a voice artist is expensive. Voicely demonstrates how you can easily generate your very own automated voice-over.
No microphone or soundproof studio to create a professional-sounding voice over? Voicely is a text reader that has your back. It can convert text to speech with the click of a few buttons.
All you have to do is feed in the text of your subject, based on each topic that you wish to teach your audience. Purchasing the Voicely application is easy and has a one-time fee, which means you get to enjoy multiple features from the get-go!
Once you access the web app, you can start using it immediately. You can even experiment with a diverse set of tones and speed of speech. Want to capture a wider network of students? How about you go global? Generate text-to-speech voiceovers in different languages, from Chinese to Portuguese, Hindi, English, and Spanish, among several other languages.
The best part about Voicely is that you don't need any technical skills, and the application is user-friendly. Need to create an e-learning course? Get started with Voicely, your professional text reader voice-over artist.
About The Company:
The morocco-based software company is a full-service IT provider located in Marrakesh. For over a decade, they have been providing end-to-end SaaS solutions, custom cloud solutions, and creative web services to big brands across the globe. Their products have served a wide network of businesses, including large government bodies, and even small not-for-profit businesses.
Contact Information:
Address: Flat 28, 13 street Muslim, Residence Boukar 5th floor, Marrakesh 40000.
Phone: +212601750847
Email: majermou@atlasweb.solutions
---
Summary
You've got an abundance of knowledge from the work you've done in your career over the years.
---