Confined Space Training Simulator Built with Conex Box for 9/11 Veteran George Rex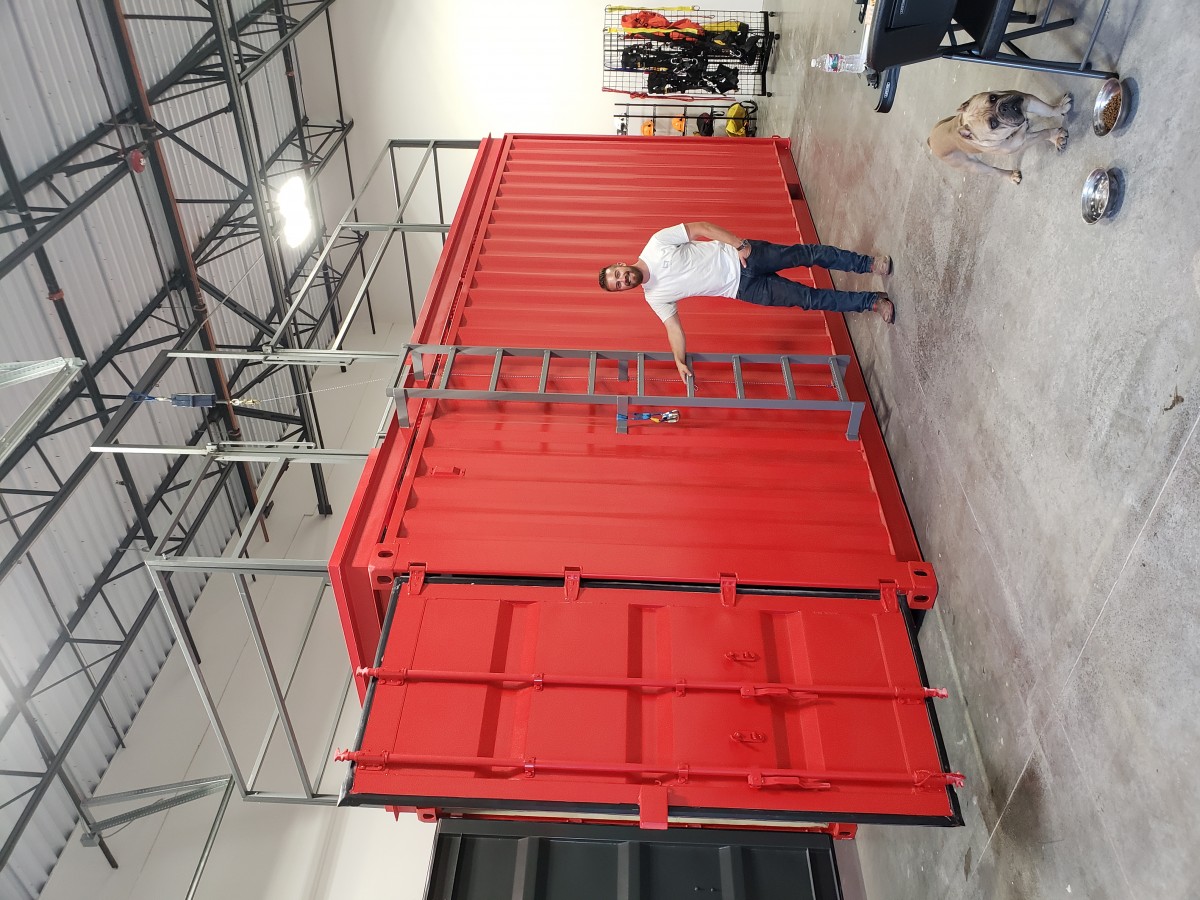 10 September 2019 ( PR Submission Site ) – RoxBox built a confined space training simulator using a Conex box for 9/11 veteran George Rex's training business, Sendrex. Training simulator is built with a 20 ft High Cube Conex box that allows trainees repel down through the hatch on top of the conex (aka shipping container) to assess a casualty inside the unit. The deck is reinforced and built with a custom metal grate and removable handrail system. 
 This custom conex box training simulator is the first of two that will be built out. The second unit will have a tubular maze that trainees will have to navigate with little to no light inside. It will help to develop the skills of trainees by simulating a real-life rescue scenario in a confined space with restricted movement ability and in the dark.
 "Using shipping containers for fire training has been quite popular as it's cost-effective but this project proved that the use areas of containers can go beyond fire props with appropriate modification capabilities and creative ideas. We're very proud to have worked with a 9/11 hero and build an excellent training environment for his business." said Anthony Halsch, founder of RoxBox. 
 RoxBox Containers and Modifications is a Denver based company selling new & used containers, providing container modifications and architecture work. The skilled and experienced team of RoxBox has built a variety of custom container structures for businesses and nonprofits alike including a shipping container office, mobile bars, kitten kennel for an animal shelter and many more. George Rex's Sendrex is a Denver based training center for all types of confined space training. Their program ensures that all attendants will leave with new knowledge of how to properly assist in confined spaces with many different air quality environments.   
---
Summary
RoxBox Containers and Modifications is excited to share the new interesting project! RoxBox created and built a confined space training simulator for a 9/11 veteran George Rex using 20' High Cube shipping container.
Source
https://roxboxcontainers.com/
---