Tracey Wooster Design Unveils New Website Featuring Interior Design Services For Charlotte Clients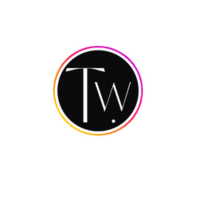 May 11, 2023 ( PR Submission Site ) –
Charlotte, NC – Tracey Wooster Design, a full-scale Charlotte interior design firm, is excited to announce the launch of its new website. The site showcases the work of talented interior designer Tracey Wooster and the e-Commerce shop Tracery, providing an excellent UX. Visitors will also discover a vibrant portfolio of completed works, detailed content, and a way to connect with Tracey Wooster Design for a consultation.
Homeowners can dramatically improve their home's look, functionality, and vibe by investing in professional interior design services. For many, interior designing doesn't always come naturally. But for Tracey Wooster, interior designing was a natural fit. Designing is something the Charlotte native is passionate about, and she enjoys transforming spaces for her clients. The firm has a way of seamlessly blending different textures, colors, and materials. For creating a space that feels both cohesive and inviting for clients and their families.
The newly launched sites contain pages where prospective clients can learn more about the design firm, view their portfolio and services offered, and get in touch for a consultation easily. Tracey Wooster Design manages projects as small as one room to a whole home—delivering end-to-end services. Many vital tasks the firm handles include furniture selection, space planning, color consultations, and project management.
Including a stylized portfolio that displayed Ms. Wooster's thoughtful touches to spaces and connecting with clients was only the beginning. The site also included an e-commerce shop, Tracery, which features original artwork available to purchase. All art pieces were carefully curated by the interior designer and showcased by artists. That have unique styles, stories, and preferred art mediums.
Those interested in converting their homes from a blank canvas to something truly special that highlights their personality will discover the design firm delivers impressive results. The key to the firm's success is communication.  "To understand the scope of the project, we sit down with each client for a consultation. It's necessary for the outcome of the project that both the client and the firm are on the same page. Clear communication during the consultation stage is how we get there." says owner Tracey Wooster.
For more information about interior design services, visit the website.
Please direct questions or a request for a consultation to Tracey Wooster by phone at 704-807-4604 or by email at promotionstraceywoosterdesign@gmail.com.