Thomas Cook India Taps Into Odisha's Growing Travel Demand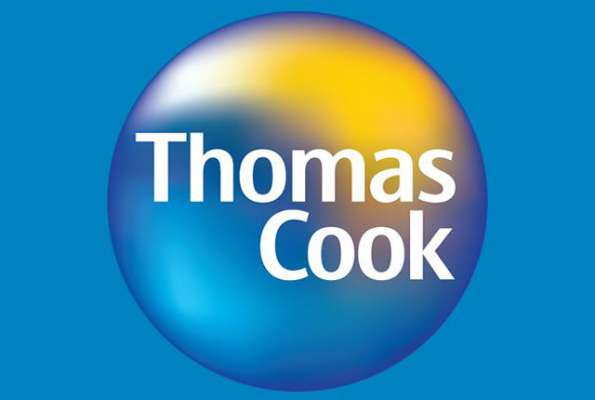 Thomas Cook India Taps Into Odisha's Growing Travel Demand
Increases consumer access with a franchise outlet in Cuttack
Cuttack, ( PR Submission Site ) March 1, 2019: Thomas Cook (India) Ltd., India's leading integrated travel and travel related financial services company, strengthened its presence in Eastern India with the inauguration of its franchise Gold Circle Partner outlet in Cuttack, Odisha, inaugurated by Vikram Singh, Associate Vice President, Leisure Travel, Thomas Cook (India) Ltd.
This expansion augments Thomas Cook India's outlets in Eastern India to 15 consumer access centers, with 2 in Odisha.
Thomas Cook India has observed a growing appetite for holidays from India's Tier 2 and 3 cities and Cuttack, Odisha, is a case in point. While Thomas Cook India has an established outlet in Bhubaneswar, strong demand witnessed from its twin city of Cuttack has led to the launch of its Gold Circle Partner franchise outlet.
While the Domestic (India) holiday package demand is high, the introduction of direct flights to international destinations such as Thailand is creating strong fillip to outbound growth from Odisha and East India. 
The Thomas Cook Gold Circle Partner programme is an exclusive franchise partner initiative that increases the brand's presence/reach across the country, giving consumers access to the company's products and services in metros/mini-metros and strongly emerging Tier 2 and 3 markets. The Gold Circle Partner benefits via brand association with the leading travel company in India, along with knowledge sharing/training and expertise to manage a travel business. In addition, a Gold Circle Partner is equipped with sales and marketing support to further new business development, and the acquisition/retention of a wider customer base. 
The new Gold Circle Partner outlet in Cuttack offers consumers end-to-end travel solutions with a bouquet of travel and travel related financial services, including:
• International & Domestic Holidays (Group Tours, FIT Personalised holidays, Cruises, Rail)
• Travel Insurance 
Rajeev Kale, President & Country Head – Leisure Travel, M.I.C.E & Visas at Thomas Cook (India) Limited said, "We are delighted to witness increasing growth from Odisha and our East India markets – upward of 20 %. Considered to be the business capital of Odisha, Cuttack presents a growing opportunity for Thomas Cook India to provide its travel and travel related services to consumers across the state. While our Regional Tours are popular, the growing demand for personalised holidays speaks of the discerning demographic profile from the state of Odisha."  
Thomas Cook (India) Ltd
Netaji Subhash Chandra Bose Arcade
Dargah Bazar
Unit – 38, 1st Floor
Cuttack, 753001
Tel: +91 6372193148
---
Summary
About Thomas Cook (India) Limited: Set-up in 1881, Thomas Cook (India) Ltd. (TCIL) is the leading integrated travel and travel related financial services company in the country offering a broad spectrum of services that include Foreign Exchange, Corporate Travel, MICE, Leisure Travel, Insurance, Visa and Passport services and E-Business. It operates leading B2C and B2B brands including Thomas Cook, SOTC, TCI, SITA, Asian Trails, Allied T Pro, Australian Tours Management, Desert Adventures, Travel Circle International Limited, Private Safaris East & South Africa. As one of the largest travel service provider networks headquartered in the Asia-Pacific region, The Thomas Cook India Group spans 25 countries across 5 continents, a team of over 8226 and a combined revenue in excess of Rs. 11,411.6 Cr. (over $ 1.75 Bn).
---