Why Storm Brain Considered Top San Diego Internet Marketing Company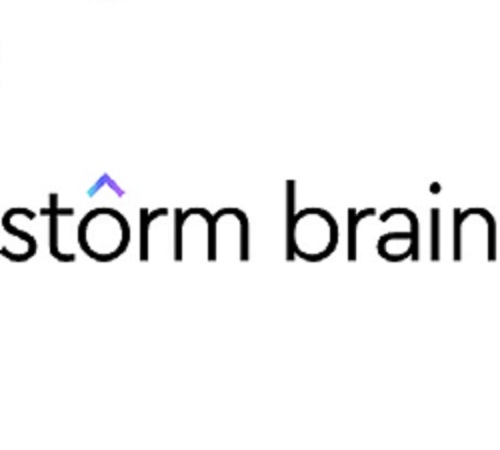 July 29, 2022 ( PR Submission Site ) –
If your company or brand is yet to establish itself online and made its mark in the world of e-commerce. The next logical move is to hire a professional, multi-award-winning SEO and digital marketing agency like Storm Brain, to propel you forward. As industry experts, they can help you advance your business's online presence and increase your profit margins using their internet marketing services.
Located in San Diego, Storm Brain is a digital agency that offers services connected to the execution of creative marketing strategies. As well as web and e-commerce development, design, and brand strategy.
Their highly-skilled team of digital marketing experts can boost business growth and profitability. Express your brand in a way that is uniquely you, get the most conversions, show why you're important, and with visually stunning design. They will certainly ensure that over time, your brand is highly noticeable in a competitive market.
Backed by the competence, skill, and expertise of the great number of SEO specialists it employs. Storm Brain has developed into a prominent company that enjoys a widespread clientele. Including some of the most famous brands in the country.
While they specialize in digital marketing, they offer a comprehensive range of internet marketing services. Tailored to the requirements of the client, including brand strategy and online assets.
"We are the top San Diego internet marketing company, setting new standards for the industry every day, and the multiple awards to which we have been named, attest to the validity of our claim to excellence," said Blake J. Nolan – president and creative director of Storm Brain.
We are passionate about what we do. Our goal is to assist clients from a wide range of industries in increasing their brand awareness and achieving their online marketing objectives. Which eventually leads to better exposure, higher search engine rankings, and increased sales," he added.
Nolan further made reference to pricing, saying that it is a complex component of any company. That clients should instead compare their costs in line with the quality of the services they provide. Storm Brain offers clients more for their money. Their fulfillment is based on delivering quality services that ensure customer satisfaction.
Storm Brain does not promise clients overnight transformation. This is completely in line with its commitment to uphold integrity and honesty in all that it does for clients. But rather than the improvements they implement will gradually and steadily cause a shift in your company. That will ultimately scale your profitability. To find out more about how Storm Brain can assist your company or brand. Be sure to visit their detailed website.
About us
If looking for customized digital solutions that will enable you to advance in your trade sector, you should turn to Storm Brain. We are an award-winning company consisting of a committed team, with our headquarters based in San Diego.
We provide a hands-on approach to digital design, brand strategy, web development, and online marketing. In order to develop forward-thinking, relevant brands, our team loves working with exciting and inspiring brands.
With many established brands that form part of our clientele. We continue to work with a variety of traditional and non-conventional businesses and are professionals in a wide range of digital services. Our area of expertise is smart digital solutions, and we deal with businesses and enterprises from around the world.
We approach every task with the intention of offering our clients the highest returns for their confidence and investment in us. Please visit our website Storm Brain to find out how we can assist you.
---
Summary
The digital marketing agency that propels businesses forward in highly competitive sectors
---