Steel Appliance Manufacturers In South Africa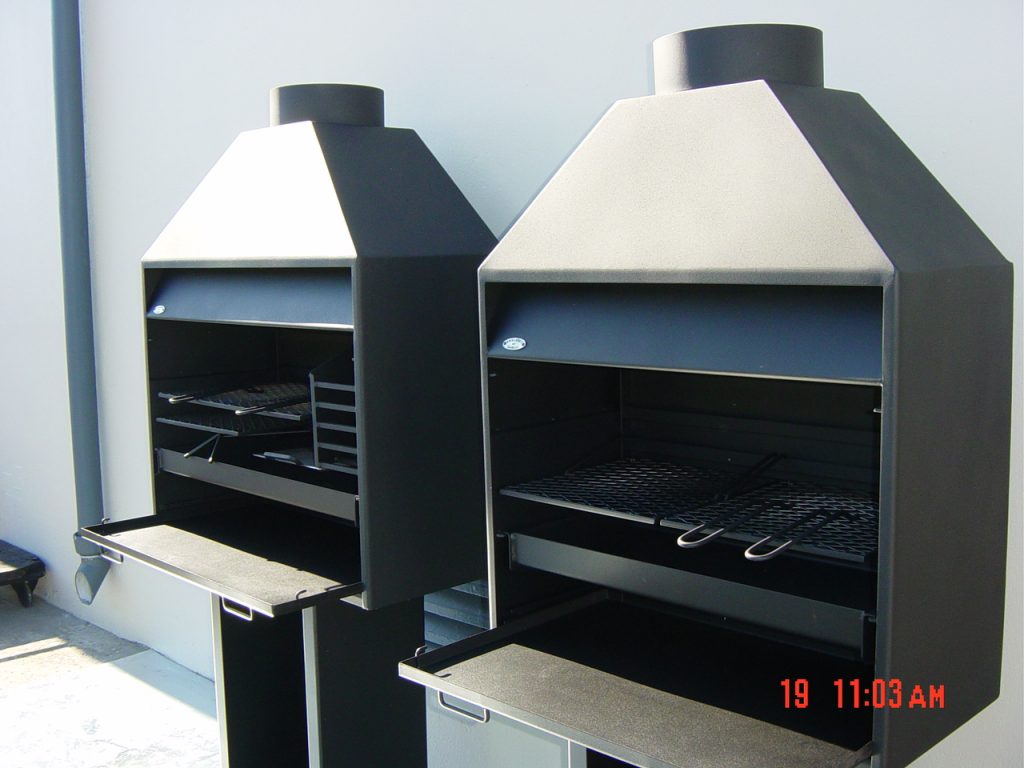 12 july, 2019 ( PR Submission Site ) – Lancal Engineering is a family run business of South Africa. They offer a wide range of hand-built fireplaces, braais and custom units. The company ensures complete customer satisfaction with unique products that are truly useful.
Products offered by Lancal Engineering:
1. Braai units:
Braai units offered by Lancal Engineering are basic, free-standing, built in, or super deluxe.
Basic braai includes the braai unit, tray, gather, door and a stainless-steel grid with lifters.
Super Deluxe includes the basic braai as well as an ember maker and potjie stand.
2. Built-in fireplaces:
The company offers built-in fireplaces with a decorative border around three sides. The smoke gathers at the top of the unit. This unit is attached to the wall using two bolts, so it is very easy to remove and clean.
3. Free standing fireplaces:
The free-standing fireplaces provided by Lancal Engineering are mounted on a pedestal. This pedestal is originally a wood storage bin. This unit is easily movable as it stands freely. So, there is no requirement of edging as no gap needs to be covered.
Three different materials used by Lancal Engineering to make these units are:
Sprayed black mild steel.
A sprayed black 3CR12 mixture of mild and stainless steel.
Polished 316 stainless steel.
4. Custom units:
The manufacturers of Lancal Engineering can make most of their units in different sizes. They can provide products in smaller or larger than standard sizes. The company also manufactures combo braai and gas griller units.
Services provided by Lancal Engineering – Steel work:
Lancal Engineering offers a variety of steel work for different construction companies to meet their requirements of steel work. They provide their clients with pedestrian gates, balustrading, boundary fence, structural posts and heavy I-beam work. Significant steel work services of Lancal Engineering are:
Steel roofing
Staircases
Custom designs
You can avail the services of Lancal Engineering for a number of purposes which include:
To prevent buckling – they double skin the side panels of all the units.
Back panels of the units are braced internally and externally for enhanced strength.
The stainless steel braai grids are available with internal height adjustability.
All the units are shot blasted and the critical areas are zinc treated for corrosion resistance.
To know more about the products and services of Lancal Engineering, visit their website: https://lancalengineering.co.za/.
About Lancal Engineering:
Lancal Engineering was founded in 1989 and is situated in Cape Town. The owner of this family business is David Knijnenburg. David has worked with several top companies offering them high-quality services time and again. A few of their satisfied clients include GreenStruct Construction and Innovation Projects.
Contact:
9 2nd St, Montague Gardens
Cape Town, 7442, South Africa
Tel: + 27 021 552 4153
---
Summary
Lancal Engineering is a family run business of South Africa. They offer a wide range of hand-built fireplaces, braais and custom units.
Source
https://lancalengineering.co.za/
---