C.Engg Shreekant Patil Mentor at Startup India Guided Students at Chhatrapati Shahu Maharaj Yuva Shakti Career Camp Nashik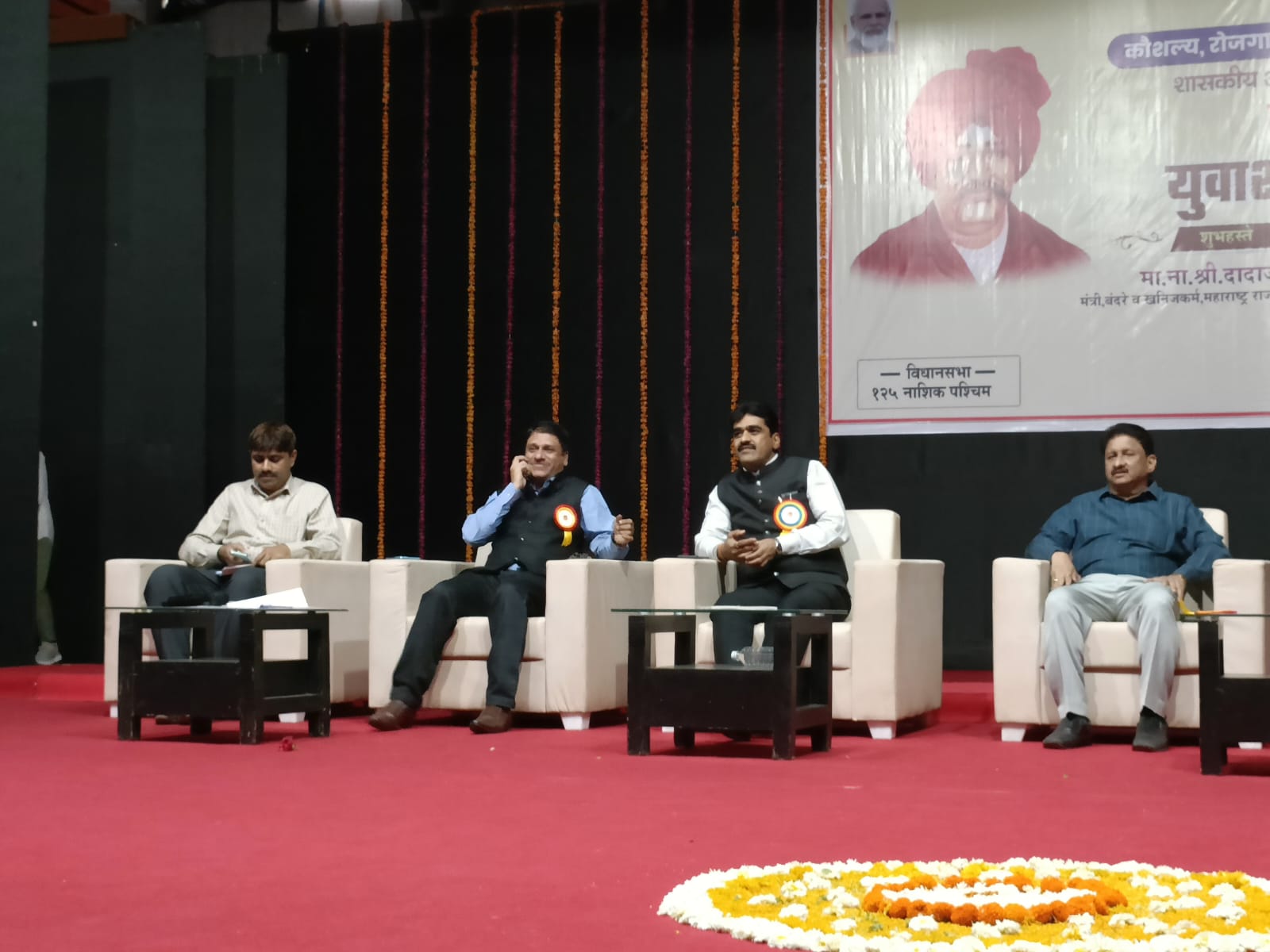 May 16, 2023 ( PR Submission Site ) –
The Directorate of Vocational Education and Training under the Skill Development Department has begun organising the Chhatrapati Shahu Maharaj Yuva Shakti Career Camp across all of the state's districts and 288 assembly districts. Government ITI Nashik organised the event in Nashik for students in grades 10th and 12th on May 8th, 2023. Government representatives have invited a few groups of experts. In this session, C.Engg. Shreekant Patil, a mentor at Startup India and the chairman of NIMA Startup Hub, provided insight to students and parents why starting a business and being an innovator founder is a good career options.
He requested to get support from the recently established NIMA Startup Hub, that supports all newbies, innovators, MSMEs, and students in order to build an ecosystem in nashik.
Mr. P. M. Wakde, joint director, gave an introduction to the programme and welcomed all of the keynote speakers.
This career camp was held at Karmavir DadaSaheb Gaikwad Sabhagruh in Bhabha Nagar, Nashik, more than 2500 youngsters and their parents attended.
Shreekant Patil is Chartered Engineer, entrepreneur, and Platinum Star mentor at MAARG Startup India, AIC-BAMU Foundation,Wadhwani Foundation- NEN Advisor, MeitY Startup Hub, CII Iconn Alpha, GLEAC (Dubai, UAE), AIM (Singapore), GLG (Newyork, USA), AAPA (USA), Incubation of Bride for Billions (Thailand), KSUM, (Kerala State), Punjab State, Uttarakhan State and founder at PARENTNashik, backed by the company Paramount Enterprises living in Nashik, Maharashtra, India.
Startup & Standup Council Committee- Chairman at (NIMA)- Nashik industries Manufacturer's Association, 2023
He is having more than 28+ years of industrial and entrepreneurial experience running a successful, manufacturing and exports biz. Exporting to more than 7 countries in Europe, USA, Middle East, etc. He just paused in his journey and started sharing his valuable experience and insights with newbies thinking that might be it helps them to grow. He is associated with MAARG StartupIndia to help startups.
---
Summary
Chhatrapati Shahu Maharaj Yuva Shakti Career Camp organized Career Counseling Program at Nashik
---