Smart Meters Market Analysis & Forecast during 2019-2028 By RationalStat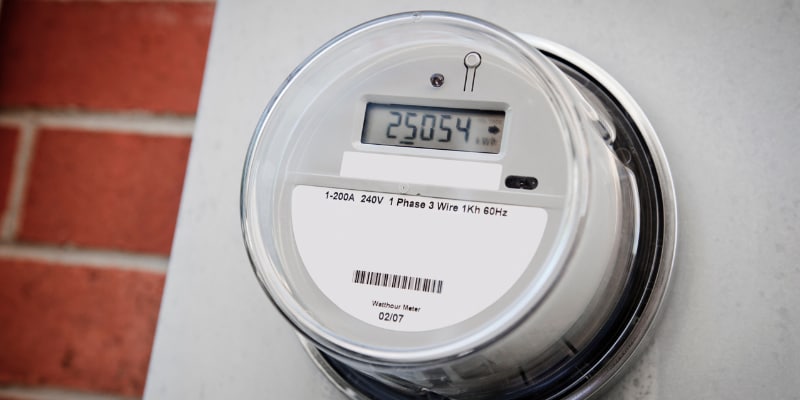 June 24, 2022 ( PR Submission Site ) –
Smart Meters Market, a market report launched by a US-based market intelligence company – RationalStat, assesses the global market based on type, technology, and application. This comprehensive report gives a detailed historical and future market analysis with trend analysis. This report provides an overview of the competition, strategic imperatives as well as the installed capacity for smart meters. The report also offers growth avenues and a competition assessment for those involved in the smart meters market.
Market Overview and Dynamics
In the 2022-2028 forecast period, smart meters market value should grow at a CAGR between 7-8% and 7-9%. The primary drivers of demand for smart electricity meters across a wide range of markets are government policies, mandates, and fiscal incentives.
Smart meter penetration worldwide is driving the global smart meters market growth. The rising power demands of residential households for appliances like lighting, air conditioners ceiling fans, TVs refrigerators washing machines dishwashers computers and heating is driving the demand for smartmeters in this sector.
The global smart-meter installed base is estimated at 450,000,000 units in 2021. It is expected that this number will surpass the 840 million units by the end of 2028.
The government mandates, energy use, and investments in smart cities account for the rapid growth in smart meters. The European Union has also mandated smart metering solutions, with an emphasis on electricity. The regional government plans state that more than 400,000,000 smart meters will be placed in China, India, Japan, and South Korea from 2021 to 2028.
The market share for smart meters is almost 65% in terms of product type. Electricity smart meters are the most popular. Smart gas meters have moved from mechanization to intelligence and network through constant technological advancement and upgradation.
Based on the application segment, both residential and commercial segments will account for a significant market share in 2021.
Due to their high smart metering penetration, North America and Europe will dominate the smartmeters market. Smartmeters penetration reached 65% in the US by 2020. The US is the market leader and smart meter installations grew by 9 percent between 2017 – 2020.
Competition Analysis: Regional Players Dominate the Domestic Markets
The global smart meters market observes significant competition as a result of a presence of a large number of manufacturers. Nevertheless, leading global players dominate the smart meters market with more than 50% share. Prominent companies are making significant investments to gain market share in the market. Key developments observed in the last few years include
In September 2021, Landis+Gyr acquired the Turkey-based Luna Elektrik Elektronik Sanayi ve Ticaret, engaged in smart metering business.
In August 2021, Adani Total Gas acquired 50% stake in Smartmeters Technologies Pvt. Ltd,. (SMTPL).
Some of the leading players involved in the sales of smart meters include Itron Inc., Enel S.p.A., Eaton Corp., Landis+Gyr, Schneider Electric SA, Siemens AG, Badger Meter, Inc., EDMI Ltd., Holley Metering Ltd., Neptune Technology Group Inc., Sensus, Honeywell International Inc., HPL Electric & Power Ltd, among others. HPL India has a market share of more than 18% in India's smartmeters market and has an installed capacity of 10.1 million smart meters per year.
RationalStat has segmented the global smart meters market by the product type, technology, technology, application, and region
By Product Type

Electricity Meter
Gas Meter
Water Meter

By End User

Radio Frequency (RF)
Power Line Carrier (PLC)

By Application

Residential
Commercial
Industrial
Transportation

By Region

North America
Latin America

Brazil
Mexico
Rest of Latin America

Western Europe

Germany
UK
France
Spain
Italy
Benelux
Nordic
Rest of Western Europe

Eastern Europe

Russia
Poland
Rest of Eastern Europe

Asia Pacific

China
Japan
India
South Korea
Australia
ASEAN (Indonesia, Vietnam, Malaysia, etc.)
Rest of Asia Pacific

Middle East & Africa

GCC
South Africa
Turkey
Rest of the Middle East & Africa
For more information about this report visit https://store.rationalstat.com/store/global-smart-meter-market/
About RationalStat LLC
RationalStat is an end-to-end US-based market intelligence and consulting company that provides comprehensive market research reports along with customized strategy and consulting studies.  The company has sales offices in India, Mexico, and the US to support global and diversified businesses. The company has over 80 consultants and industry experts, developing more than 850 market research and industry reports for its report store annually.
RationalStat has strategic partnerships with leading data analytics and consumer research companies to cater to the clients' needs. Additional services offered by the company include consumer research, country reports, risk reports, procurement intelligence, data analytics, and analytical dashboards.
Contact
RationalStat LLC
Kimberly Shaw, Content and Press Manager
sales@rationalstat.com
Phone: +1 302 803 5429