Sehaa Online Offers The Widest Range Of Best Medical Compression Products Online In Dubai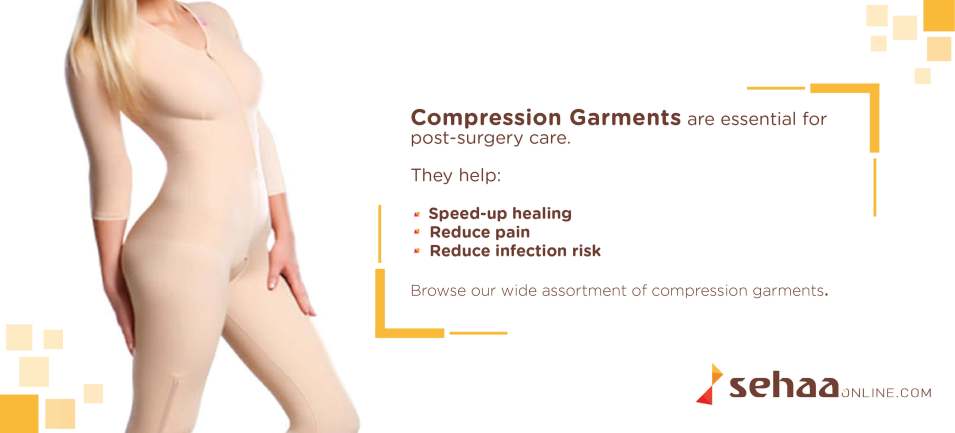 UAE's largest medical equipment distributor, Sehaa Online offers a wide range of medical compression garments and allows for the customisation of garments through its website.
September 24, 2018  ( PR Submission Site ) Sehaa Online is a multi-vendor online portal for the sale and distribution of medical equipments. It holds one of the largest online inventory of medical equipments and products in the country. It brings together vendors and sellers from across the country under a single website where they can reach a wide range of customers from all across the UAE, and through its expert delivery channels, supplies these products across the country. Other than direct purchase across UAE, the website also offers rental services for select products across select cities. Along with regular medical equipments, Sehaa also lists some of the best medical compression products online in Dubai. Sehaa makes medical purchase convenient and accessible by offering large listings of products catering to almost any kind of medical need on its website. Anyone, from anywhere in the country can visit the website and place a request for the purchase of a product and it will be delivered to their doorstep.
On Sehaa Online, you can find the widest range of best quality medical equipments and products including the best medical compression products online in Dubai, made available at the most affordable rates in the market. The listing of products on the website includes compression garments for both men and women, for various body parts, and in a variety of colours and quality, and is available for all body types and sizes. For those who are not as familiar, compression garment are meant to provide support to the body in lieu of any injury, medical condition, or in preparation of intensive sports. Compression garments are made with elastic material which hugs the frame and acts as protective layer on the skin, and provides added support to the muscles. On Sehaa Online you can find compression comfort bandages, compression bandages without zippers,  and compression socks and stockings. Also, understanding that not everyone can find ideal compression garments off an inline shelf, Sehaa also offers the option for people to get these fittings custom made through an appointment which can also be made through their website.
Sehaa Online leaves no stone unturned in making purchase of medical equipments a breeze for its users. The websites offers a 7 day return policy on all its products along with the doorstep delivery, and on the website you can find a helpline number which can be reached at any point in the day for expert consultation and any other necessary assistance one might need while making their purchase on the site. Hosting some of the biggest, and most popular brands in the field of medical equipment and support from UAE as well as around the globe, Sehaa Online is an undeniable leader of its own making. While there are many other websites offering services such as online purchase and delivery of not only medical equipments but also of medicines, Sehaa, with its expertise and finesse wins the hearts of all its customers, which would recommend it for the purchase of best medical compression products online in Dubai.
---
Summary
UAE's largest medical equipment distributor, Sehaa Online offers a wide range of medical compression garments and allows for the customisation of garments through its website
---