Rocco Forte Hotels Opens Hotel De La Ville, Rome And Masseria Torre Maizza, Puglia To Much Success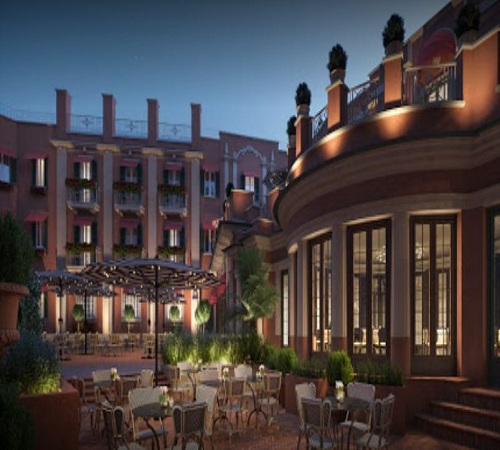 Rome, 08 August, 2019 ( PR Submission Site ) — The month of May saw Rocco Forte Hotels unveil two more magnificent hotels, Hotel de la Ville in Rome and Masseria Torre Maizza in Puglia, further strengthening its position as one of the fastest-growing, family-owned, luxury hotel groups in Italy. In only two months, both have reached unparalleled success and are already being hailed as the most magnificent in the country. The two openings complement Rocco Forte's already established Italian portfolio of luxury hotels that consist of Hotel de Russie in Rome, Hotel Savoy in Florence and Verdura Resort in Sicily.
 Opening 1 May 2019, Masseria Torre Maizza is located in Pulgia, the charming region of southern Italy along the Adriatic coast. Following a significant renovation, Masseria Torre Maizza, once an original farmhouse dating back to the 16th century, is now a stylish retreat combining Rocco Forte's signature Anglo-Italian style of service, warmth and hospitality with a contemporary, modern design in Italy's most exciting destination. The resort now features 40 lavish suites with stunning views of the Apulian countryside, including the addition of the magnificent two-bedroom Torre Suite, located on the top floor of the masseria's original tower. Olga Polizzi, Director of Design at Rocco Forte Hotels, has worked with local artisans to restore the masseria by combining local heritage with a contemporary design to create a sense of modern Italian elegance.
 Shortly after the opening of Masseria Torre Maizza, the highly anticipated Hotel de la Ville opened on 23 May 2019. A historical 18-century palazzo, the hotel is located in the heart of Rome above the Spanish Steps with sweeping views of the Eternal City. The 104 well-appointed rooms and suites are the most elegant and spacious rooms in Rome. Designer Tommaso Ziffer, alongside Olga Polizzi, has recreated The Grand Tour when English and German nobles collected pieces of art during their journeys to European cities in the 18th Century.
 Commenting on the openings, Sir Rocco Forte, CEO and Chairman of Rocco Forte Hotels said: "Masseria Torre Maizza is a small gem in Puglia which I am particularly proud of, whilst in Rome, Hotel de la Ville has all the vibrancy and elegance of the extraordinary city. We have exciting plans to further grow Rocco Forte's brand presence in Italy with the opening of Rocco Forte House in Rome this year and Villa Igiea in Palermo in 2020."
 Rocco Forte Hotels
Established by Sir Rocco Forte and sister, Olga Polizzi in 1996, Rocco Forte Hotels is a collection of 12 individual hotels and resorts. All of the hotels are landmarks, both old and new, occupying magnificent buildings in exceptional locations. Led by a family who has been in hospitality for four generations, the hotels are united by their distinctive approach to service ensuring guests experience the best of the cities and surrounding areas.
 www.roccofortehotels.com
 Media Enquiries
Natalie Rucellai, Group Communications Director
Rocco Forte Hotels
---
Summary
Established by Sir Rocco Forte and sister, Olga Polizzi in 1996, Rocco Forte Hotels is a collection of 12 individual hotels and resorts.
---