Restorerz Emergency Services: The Most Trusted and Technologically Advanced Restoration Company in Southern California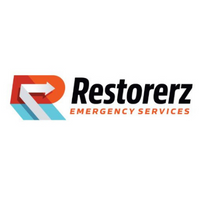 January 25, 2023 ( PR Submission Site ) –
Los Angeles, CA – Restorerz Emergency Services is Southern California's leading damage restoration service provider. We provide 24/7 emergency services to help our clients recover quickly from fire or water-related disasters. Our certified technicians are highly trained and knowledgeable in many restoration services, including fire damage restoration, mold remediation, and sewage cleanup.
Here at Restorerz Emergency Services, we understand that disasters can be a significant source of frustration and anxiety. That's why we go to great lengths to ensure the entire restoration process is as effortless and stress-free as possible for you. We provide our clients with peace of mind because we guarantee the highest quality workmanship with every project.
Our emergency services are available 24/7 to help you restore your property and return it to its original condition as quickly as possible. We use advanced technology and proven procedures to ensure a successful outcome for each job. Our technicians have extensive experience in fire damage restoration, mold remediation, and sewage cleanup. We go above and beyond to provide our clients with the best possible service.
The formation of mold and bacteria can cause serious health issues for those living in a water-damaged home, so we take extra care to ensure all affected areas are thoroughly cleaned and disinfected. We also specialize in sewage cleanup and ensure that all contaminated materials are removed from the premises per local safety protocols. We specialize in these services specifically because it's common for mold issues to surface after plumbing mishaps that release sewage and water into the property.
At Restorerz Emergency Services, we understand that emergencies happen at the worst times, so our certified professionals are available 24/7 to respond to any crisis. Our commitment to quality work and customer satisfaction sets us apart from our competitors. When disaster strikes, you can trust Restorerz Emergency Services to manage the restoration process with speed, accuracy, and professionalism.
As an experienced company, we also understand that restorations don't always accompany an emergency. Sometimes your property needs a thorough cleaning service to make it look and feel like new. We offer various general maintenance services, such as carpet cleaning and smoke and odor removal, to help you maintain your property in the best condition possible.
Please visit our website for more information about Restorerz Emergency Services or to schedule an appointment with one of our certified technicians.
We look forward to helping you through your emergency restoration process or providing general maintenance services for your residential or commercial properties.