REINNO Releases A Lending Platform Demo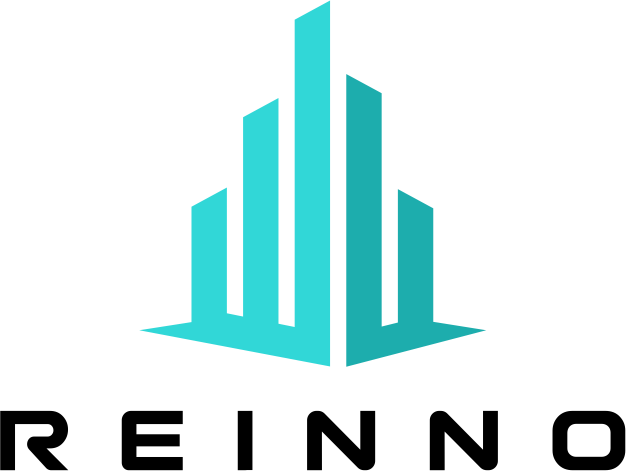 22 August 2019 ( PR Submission Site ) – REINNO has recently launched the demo version of its lending platform. It has a modern design and functionality that will be offered at the official release. Who is the platform for and what are some of the benefits?
REINNO's services are created for real estate owners and investors. At the moment they have to commit to expensive long-term investments and might not be able to access the property value for years, either because of the lock-in period or inability to sell when needed. This is extremely risky given that their personal financial status as well as market conditions can change at any point.
If someone decides to take a loan backed by traditional real estate, another problem arises. Regular loans are inefficient, slow, and quite costly. Financial markets are overcrowded with offerings but none of them provide simple and flexible solutions. Mortgages block entire properties while HELOC and home equity loans require a second mortgage.
REINNO solves these issues through tokenization — or digital representation of property titles as tokens. This way, when someone buys a fraction of real estate, they receive a flexible investment instrument that can be immediately used as loan collateral.
Taking a loan backed by tokenized real estate has many benefits:
– Flexibility — take a loan against just a fraction of a property based on your financial needs. Borrow against several properties at a time if need arises, choose a payout method and the repayment period.
– Liquidity — when you repay a part of a loan, the system disburses respective digital assets that you can sell or use to borrow more right away. With traditional lending you would not be able to do it until the whole loan is repaid.
– No paperwork — once a property is tokenized, all the information is recorded on blockchain. This means that you don't have to do any paperwork when you are borrowing against tokenized real estate.
– Speed — the lending process is instant; you can receive funds in just a few clicks by using tokens as collateral.
– Convenience — you can access our online platform 24/7 without the need to go to an office or wait in lines. The funds will be transferred to an account of your choice right away.
– Mobility — buy tokens for a property in New York while you are in San Diego and take a loan during a vacation in Miami — with no need to be tied to a local broker or bank.
– Lower Fees — by digitalizing the process, REINNO eliminates the need for middlemen, making lending more efficient.
As you can see, tokenization can unlock the value of real estate by enabling paperless, hustle-free loans that give investors instant access to cash and unmatched flexibility. They no longer have to settle for illiquid investments.
This is how you can enjoy lending backed by tokenized real estate:
1. Register on the REINNO platform.
2. Deposit tokens into a REINNO wallet to be used as collateral. The system will calculate the loan limit based on the value of tokens in the wallet.
3. Choose the repayment period, interest rate and loan to value ratio.
4. Review the loan details and the repayment schedule.
5. Select your preferred payout method.
6. Receive your money and enjoy liquidity!
REINNO is proud to present a revolutionary lending solution that will make real estate investments even more attractive. Here is a sneak peek of the platform: https://youtu.be/hdyuKk_icDc
The demo version of our platform is currently available upon request. Please contact REINNO if you would like to schedule a session and experience the functionality yourself or visit http://reinno.io to learn more.
---
Summary
REINNO has recently launched the demo version of its revolutionary lending platform. It offers liquidity to real estate investors and unlocks the value of their assets.
---