Rainforest Plumbing & Air Delivers Timely AC Repairs To Keep Phoenix Cool This Summer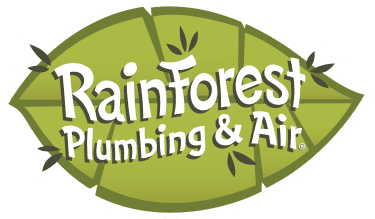 May 8, 2023 ( PR Submission Site ) –
Phoenix, Arizona – Finding the air conditioner unresponsive isn't an option in Phoenix anytime during summer. Should AC issues appear, businesses, landlords, and homeowners can always call on Rainforest Plumbing & Air for their fast, professional cooling services. The locally-owned HVAC company is proud to announce the availability of 24/7 emergency solutions, as well as everyday HVAC repairs, system replacements, and preventative maintenance.
For more than 20 years, the plumbing and HVAC company has been serving the Phoenix area. They offer residential and commercial solutions aimed at keeping customers comfortable—even when outdoor temps rise above 100 degrees. Their licensed and insured crew of AC specialists is trained and outfitted with the tools needed for any cooling challenge.
What is unique about Rainforest Plumbing & Air is their upfront guarantee. Spencer Tippetts, a representative for the company, mentions, "Before any service begins, an upfront guarantee will be signed in front of you promising to be up-front with all the key points of the service call. Everything about your service, repair, or installation is detailed for you in the UP-FRONT AGREEMENT, so there are no surprises."
With no surprises, customers can feel confident moving forward with services, knowing that their technician has been clear about what to expect. Should there be questions, Mr. Tippetts adds, "You have the opportunity to agree to everything up-front before any work begins and then sign-off approval of completed work before the technician leaves."
One of the most frequent calls Rainforest receives is emergency cooling. Summer can be taxing on any AC. However, many of these emergencies could potentially be avoided. Customers in the Phoenix area are encouraged to have a tune-up done on their AC systems before temperatures start to increase. The cooling company offers a 'Cabana Club' that customers can take advantage of right now. With membership, customers receive valuable savings on preventative items like condensate drain flush and an AC rinse and refresh. Additionally, members pay no extra fees on after-hours or holiday emergencies and receive two-hour priority service.
Whether you'd like to avoid emergency cooling system failure this summer with a comprehensive tune-up, make earlier repairs, or replace an older AC with a new energy-efficient model, Rainforest Plumbing & Air is the trusted choice throughout Phoenix. With hundreds of 5-star ratings on Google, customers can be guaranteed nothing short of a 5-star experience for HVAC and plumbing solutions.
For questions or to request commercial or residential AC and plumbing services, please contact us at our website.