Quroc Limited – Your Provider Of Choice For Quality Inflatable Paddle Boards!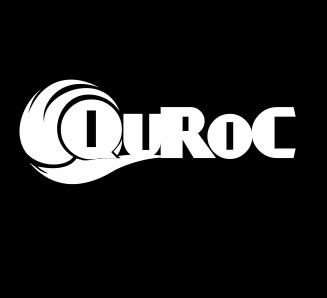 February 8,2019 ( PR Submission Site ) Quroc Limited, a renowned and trusted provider of inflatable paddle boards, continues to strive in delivering products that are of highest quality. With the help of this company, everyone can enjoy paddleboarding using the best equipment above the water.
Stand up paddleboarding has easily become one of the most popular water sports these days because of the great exercise it offers in a fun and relaxing way. In accordance with this, Quroc Limited has always been dedicated to catering the needs of those who want to engage in the said water activity. Through the fully-functional inflatable paddle boards they offer, they're able to guarantee everyone with great paddleboarding experience. According to this company, "We build the lightest, stiffest, most durable and BEST Inflatable Paddle Boards available in the UK. All Quroc Limited paddle boards are made to a tested and proven performance design template, together with an unparalleled understanding of inflatable paddle board construction and the latest advancements in materials and production techniques".
Quroc Limited is also known to deliver appropriate and first-class products to both experienced and new paddleboarders. For instance, they sell The Quroc Qi Crossover 10'4″ Allround Inflatable Paddle Board which is best for beginners as it provides a stable platform for those who are still learning the sport. This inflatable stand up paddle board comes with a pure carbon paddle to improve paddling efficiency, a backpack fit for the paddle board, and several other accessories. For interested parties, this package can be availed for only £699.
Meanwhile, for those expert paddlers, the company recommends The Quroc Qi All Water 12′ 6″ Sports Tourer Inflatable Paddle Board. Available for £749, this item is designed to be quite narrower and longer than the product mentioned above. And because of its portable lightweight construction, it can also fit in the provided carry bag, allowing users to bring and use it on inland lakes, coastal waters, and rivers. This item is likewise known for its quality craftsmanship which makes it ideal for touring, exploring or even racing in the water.
For people who are thinking of availing these products, please take note that the company reserves its right to change prices without prior notice.
About Quroc Limited
Quroc Limited is a company that specializes in building and supplying inflatable paddle boards that guarantee durability, quality, and great value for money. Using the best materials and advanced manufacturing techniques, they are able to produce user-friendly products that can fit every customer need there is. If you want to know more about this company, see their website at qurocpaddleboards.co.uk. For written queries and other concerns, kindly send them an email at enquiries@quroc.co.uk. Alternatively, you may call 01446 792068 to speak to one of their representatives.
---
Summary
Quroc Limited is a company that specialises in building and supplying inflatable paddle boards that guarantee durability, quality, and great value for money.
---