Prince's Landscape Pte Ltd – An Award-winning Landscape Contractor in Singapore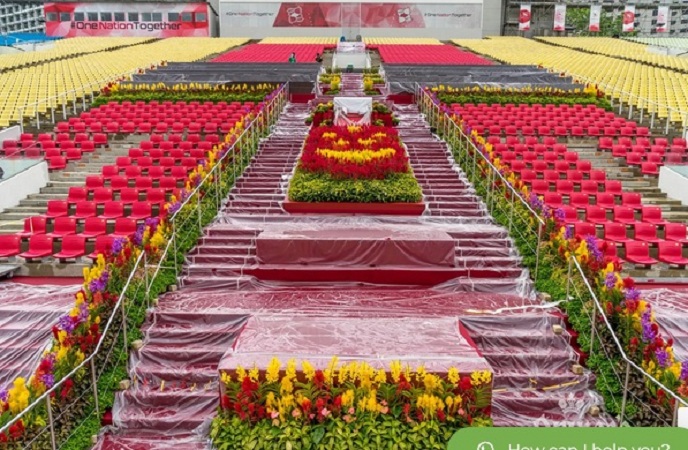 January 25, 2023 ( PR Submission Site ) –
Landscaping improves the beauty of homes and enhances their overall value. Prince's Landscape Pte Ltd is one of the best landscape contractors that helps clients in Singapore to create stunning landscapes at unbelievable costs.
Prince's Landscape Pte Ltd
Prince's Landscape is an award-winning landscape contractor that provides quality residential and commercial landscaping services. The firm has been in the industry for more than 50 years. The team of experts have in-depth knowledge about creating landscapes in the best possible way. The company dedicates its success to the qualified and dedicated professionals in the team.
According to the spokesperson of Prince's Landscape, "We have successfully built global connections that allow us to meet the specific needs of customers. With high-quality materials and workmanship, we are committed to making an impact in the lives of clients and delivering them optimum value."
The professionals of Prince's Landscape Pte Ltd visit the nurseries to select the plants and submit material samples before the commencement of work. They also provide assistance with the installation and maintenance of the plants.
The firm leverages best-in-class technologies to ensure optimum performance and deliver projects on time. Satisfying the customers and exceeding their expectations is the core aim of the company.
Landscaping maintenance is also a forte of Prince's Landscape Ltd. Apart from landscaping, they help clients to create the perfect flower backdrop in Singapore. The company is all set to emerge as the ultimate choice for people looking for landscaping services. They aim to expand their reach and provide landscaping services to more individuals in Singapore.
About The Company
One of the oldest nurseries in Singapore, Prince's Landscape Ltd has 50 years of experience in the industry. Started out humbly as a flower shop, Prince's Landscape Pte Ltd have evolved into a full-fledged landscape design and installation specialist.
Contact Details
Telephone: 65 6763 7000
Fax: 65 6892 2700
WhatsApp: +65 8838 3479
Email: buzz@prince.com.sg
Address: 53 Sungei Tengah Road, Singapore 698998
---
Summary
Landscaping improves the beauty of homes and enhances their overall value.
Source
Prince's Landscape Pte Ltd
---