OMJOOS Collaborated with WORKLY to Showcase Its Range of Cold-Pressed Juices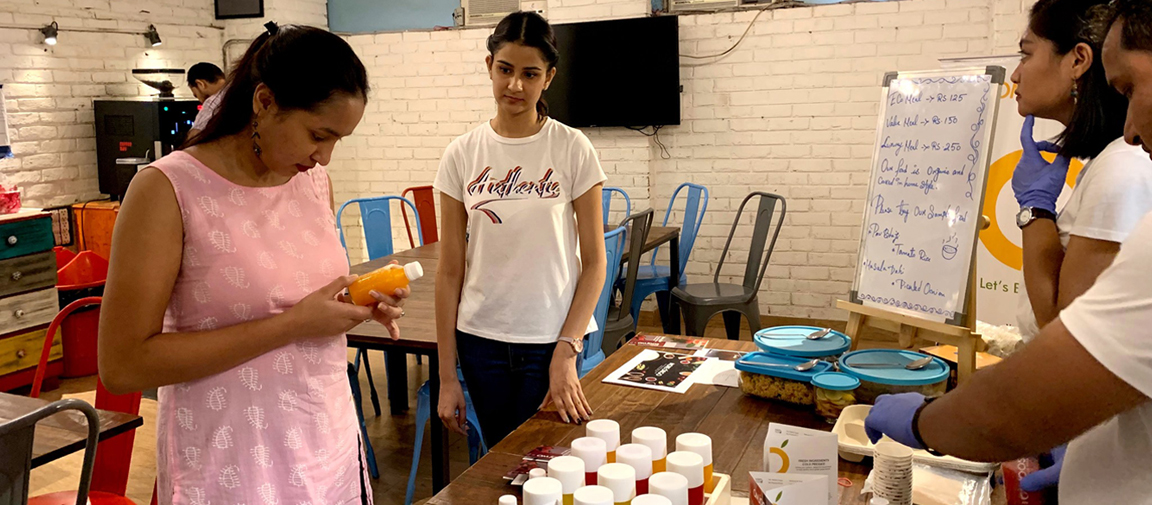 Noida, (prsubmissionsite) October 10, 2019 – OMJOOS, a brand driven by the desire to highlight the importance of eating and drinking healthy, has continued to spread awareness by setting up a pop-up shop at the WORKLY center.
At this truly amazing pop-up event, all WORKLY center members had a chance to taste OMJOOS' pure and high-quality cold-pressed juices along with fresh organic food. With the company's vision and beliefs in mind, the food and juices were served in biodegradable bowls and cups. Many of the juice bottles were sold within a few minutes of the tasting session, as the audience absolutely loved the products that boasted zero preservatives and no added colors or sugars.
OMJOOS sources the highest quality fresh fruits and vegetables to ensure the best nutritional value in their final products. 
During the event, all participants had a chance to learn about the many benefits of cold-pressed juice and organic food so they could maintain a healthy lifestyle. This session helped people recognize the importance of choosing healthy food/drinks over the consumption of processed food and soda-based aerated drinks, which are harmful to our body.
"The juices and food tastes so pure, refreshing and delicious. Our staff members are going over gaga on the cold-pressed juices especially because of its rich taste which felt just like eating actual fruit." – Himanshu Dhar, Community Manager at WORKLY.
All of the staff members, co-founders, and the management team appreciated OMJOOS' hard work of giving consumers access to healthy food and drinks while encouraging them to lead a healthy lifestyle. OMJOOS has never missed an opportunity to inspire and spread awareness about the importance of adopting healthy food habits to battle several health issues, and to prove to customers that the desire to stay fit can be easily turned into a reality through choosing fresh, hygienic, and 100% natural organic juice and food.
OMJOOS is looking forward to collaborate more with similar social-driven people who wish to inspire others to make healthy choices. 
About OMJOOS:
OMJOOS, a fresh cold-pressed juice production company based in Noida, is accomplishing its mission of bringing healthy lifestyle changes to each one of its customers by delivering a range of pure, fresh, and 100% natural cold-pressed juices straight to their doorsteps in Delhi/NCR.

For Further Enquiries, Contact Us Here:
Divyanshu
More Orgo Private Limited
D-108 1st Floor, Sector 2, Noida-201301
Tel: +91- 9999060475
Email: info@omjoos.com
Website: https://www.omjoos.com/
---
Summary
To uphold its mission of bringing a healthy lifestyle to the community by providing healthy food and drink alternatives, OMJOOS hosted a pop-up event to present its range of cold-pressed juices and organic food at the WORKLY center.
Source
https://www.omjoos.com/
---