NYDEF MOVES INTO THE NIGERIA HOUSE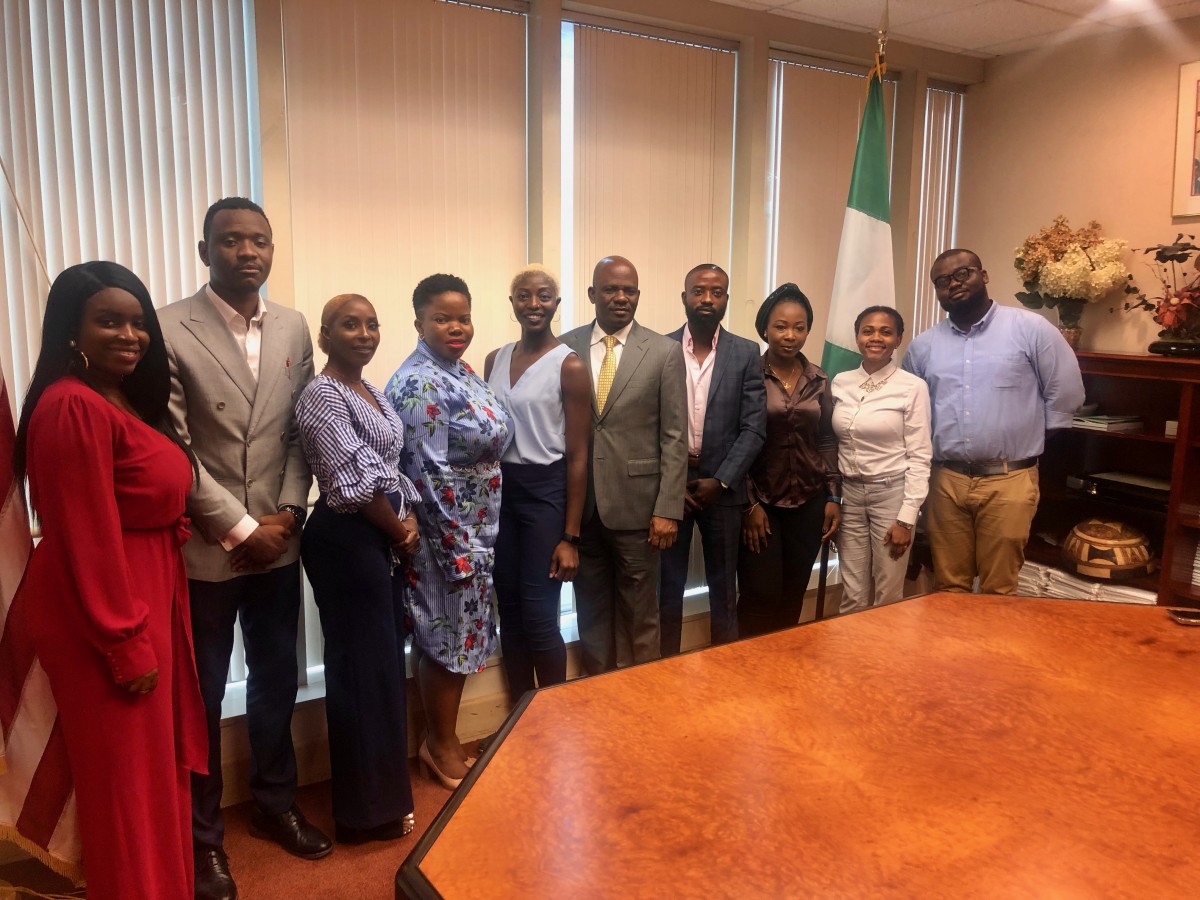 New York City, NY, 25 july, 2019 ( PR Submission Site ) – The Nigerian Youth in Diaspora Engagement Forum (NYDEF) today announced their official partnership with the Nigerian Consulate in New York. A meeting held between the Consul General, Ben Okoyen and some NYDEF representatives on July 17, 2019, at the Nigeria House on 2nd ave confirmed this partnership. This is a major milestone for NYDEF on its mission to unite and mobilize Nigerian youth in the diaspora as NY has one of the largest Nigerian population in the US, all who depend on the services of the Nigeria consulate. This partnership also represents a step in the right direction for the Nigeria Consulate; the inclusion of Nigerian Youth who have been named the most educated minority group in the United States demonstrates the consul general's forward-thinking regarding the future and development of Nigeria. By working with Nigerian Youth in the diaspora, providing them with resources, support and mentorship, the consulate can leverage on the expertise and dynamics of the Nigerian youth in tackling National Issues.
"Nigeria made us, so giving back is a must and NYDEF is our way of doing so as young Nigerians living in the diaspora. Our partnership with the Nigerian Consulate in NY is a big step in taking on an active role in the efforts towards the National development of our country," says Opeyemi Alao, President/founder of NYDEF.
This comes in the wake of many recent initiatives and accomplishments of the organization including:
Celebrating NYDEF's One Year Anniversary
Collaborating with Nigerian musician/Activist Lamboginny on #Kirikiridonfull campaign to decongest Nigerian Prisons and,
Launching of NYDEF's 'Prison to livelihood' initiative in Kuje Prison, Abuja, Nigeria.
About NYDEF: NYDEF is a Nigerian-youth led organization aimed at mobilizing Nigerian youth in the diaspora for the purpose of National development.NYDEF aims to provide a platform for Nigerian Youth in the diaspora to unite, bringing various expertise and global exposure to incite positive change back home. NYDEF is committed to helping make the United Nations Sustainable Developmental Goals a reality in Nigeria by working with dedicated Nigerian youth both at home and across the diaspora.
To learn more about NYDEF and how to get involved click Here
---
Summary
The Nigeria Consulate in NY welcomes NYDEF
---