What's New in the Semiconductor Supply Chain? Stockpiles, Shortages, and Export Bans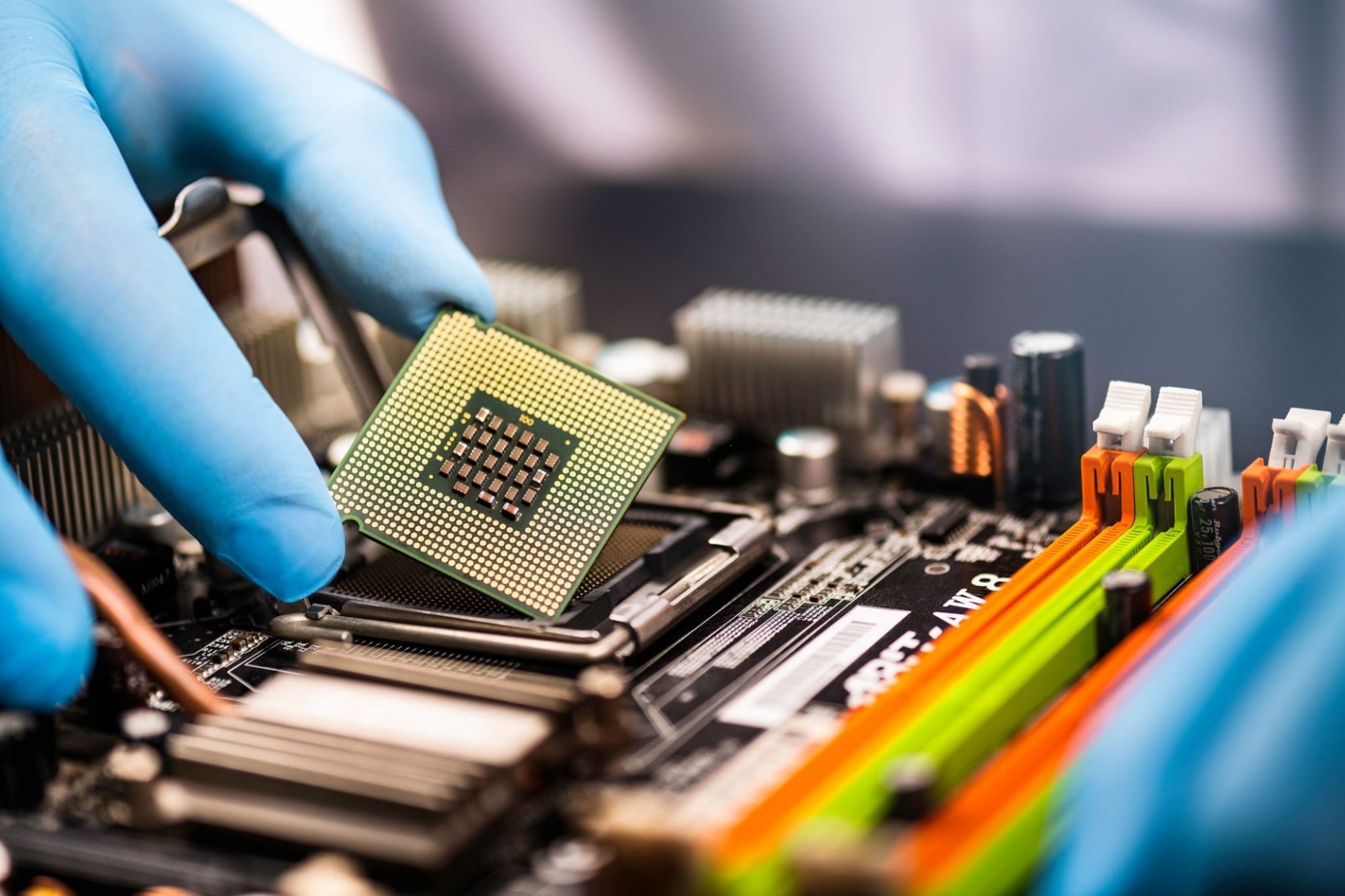 November 1, 2022 ( PR Submission Site ) –
The semiconductor supply chain has certainly seen its share of ups and downs this year. That trend toward fluctuation continues with our latest industry update. While networking technology manufacturers are experiencing signs of recovery, automakers continue to struggle with the semiconductor shortage. Worldwide stockpiles are high, but predictions say the industry is about to enter its worst downturn in a decade.
Meanwhile, an export ban on some advanced AI tech from the U.S. may exacerbate the semiconductor shortage in China. Let's take a closer look at what's happening now and what you can expect in the coming months.
Export Ban Impacts China's Semiconductor Supply Chain
The technology Cold War between the United States and China continues with a recent U.S. export ban on some advanced AI components. Experts say the ban will impact every major tech company running public clouds or advanced artificial intelligence training throughout China. The U.S. government is targeting components from Nvidia and AMD that are potentially useful in modeling bomb simulations and weapons design.
Although, their intended use is for AI and machine learning applications, particularly building training modules for tasks like natural language processing. Industry insiders say the ban won't stop Chinese companies from advancing their own AI research, though it will make the research more expensive and less efficient for the time being.
Semiconductor Stockpiles And Market Downturns
Inventory days have never been higher at Taiwan Semiconductor Manufacturing Co., United Microelectronics Corp., and Semiconductor Manufacturing International Corp. Other manufacturers are also holding onto stockpiles. The excess inventory is a strong indicator that demand for new PCs, smartphones, and other consumer electronics continues to dip.
The global economic downturn and an increasingly tense geopolitical environment are unlikely to bolster demand. As the slowdown in sales spreads to automotive and industrial customers, experts predict the semiconductor market is entering its worst downturn in ten years. A predicted rise in foundry prices — perhaps up to 20% in some cases — for the coming year puts further pressure on the industry.
Good News For Networks, Bad News For Automakers
The automotive and industrial component supply chain remains tight despite the decline in demand for mass-market components. High prices and long lead times will continue to affect consumers well into the new year. Meanwhile, suppliers and system makers in the networking communications segment are optimistic as their component shortage eases.
Insiders say lead times have decreased from more than 50 weeks to 30 weeks. The relief can be attributed to the weak demand for consumer electronics, which freed up the supply of network communication components.
About UCC INDU GmbH
You have to pick the best company to purchase the best electronic components product. Here one of the best electronic distributor companies, UCC offers high-quality services tailored to the automotive, medical, industrial, automation, communications, data technology and aerospace industries. UCC is always the right partner for everything from standard products, to specialty products that you source exclusively for your customers.
UCC procures and markets active, passive, and mechanical parts around the world, and maintains a large inventory to maintain customers' normal electronic manufacturing services and original equipment manufacturing. You can go ahead with this company for the best electronic products. Customer satisfaction is one of the most important success factors for companies that focus on quality and service. That's why UCC INDU supplies its customers with only high-quality parts from safe suppliers.
UCC INDU GmbH newly established in 2015, is an independent electronic components distributor located in Ladenburg. UCC INDU is committed to staying agile and adaptive to market changes, new regulations, and supply chain fluctuations. When the industry feels unpredictable, turn to us. We're your trusted supply chain partner for the global strategic solutions you need to stay on schedule, on budget, and on the cutting edge.