Near Me Website Marketing Offers Services That Are Vital For Small Businesses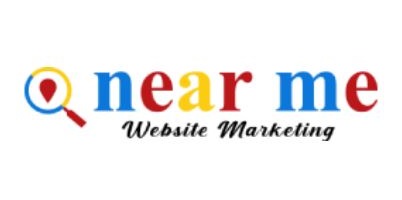 December 5, 2022 ( PR Submission Site ) –
As a small business, Near Me Website Marketing understands the challenges that small businesses face regarding Internet marketing. It can be difficult to compete for attention on search engines. We provide Internet marketing solutions to small companies and take a customized approach without the overinflated costs to go with it.
In other words, Near Me helps small business owners increase their online visibility by creating and managing Internet marketing campaigns tailored to their specific needs. Near Me Marketing isn't like the big agencies; we're a veteran-owned business dedicated to working one-on-one with our customers. So when you call us, you'll always get the same two people. Not a new representative who doesn't know you any better than what the screen in front of them says.
As a husband and wife team, we work with business owners to help them realize that Internet marketing is essential for small businesses, and our services reflect that. We offer website design, search engine optimization (SEO), Google services such as Local Service Ads and Google My Business listings, citation building, and social media marketing. Furthermore, our customers get the best of both worlds as we provide the means to help small businesses market themselves effectively and affordably.
Need a website? We can help you create one. Need more leads? We will develop an Internet marketing campaign to bring targeted customers to your door. Does SEO go over your head? Let us help you understand and maximize your online presence. Do you need to know which social media platforms are worth your investment? We can provide the guidance you need to grow your Internet presence organically.
Your local businesses will have the best chance of success by optimizing your Google My Business listings, SEO, citations, and other Internet marketing services. Don't just take our word for it – see what others are saying about us! Samantha R. says, "Near Me has done a great job helping my small business move up to Google's first page. No matter what I did, I couldn't seem to get off page three. Noticing more phone calls now! Nice to finally find a team willing to work with my budget and show me results!"
You know what they say; the proof is in the pudding. Please visit the results page on our website to see results from our past client campaigns. Then, contact us to discuss Internet marketing for your small business.