MetaCompliance To Announce 2019 Scholarship Winners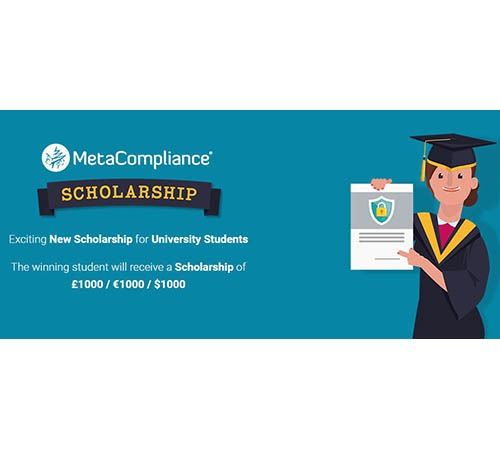 (prsubmissionsite) November 16, 2019 –Award winning cyber security company MetaCompliance are set to announce their scholarship winners in the coming days.
2019 sees the first running of the campaign for a number of universities worldwide from Northern Ireland, the UK and the United States.
The scholarship was set up by the company to help with their recruitment drive efforts and to promote the awareness of Cyber Security.
MetaCompliance have stated that: "Cybercrime is on the rise and unfortunately there is a serious shortage of skilled people to combat this growing threat.
One of the best ways to address the skills gap is through education. MetaCompliance value education and its importance in creating a growing and talented workforce for the future. We want to support young people into Cyber Security and encourage them to learn more about the industry.
To help promote a greater awareness of Cyber Security and assist students with their higher education fees, we have a created a Scholarship contest for students at the participating universities."
More information can be found on their scholarship page and winner's details will be posted in the coming days: https://www.metacompliance.com/scholarship/
---
Summary
MetaCompliance, the global cyber security and policy management company are set to announce the 2019 scholarship winners.
---