Medigraytion Launches Pioneering Condition/Disease-Based Meditation Streaming Site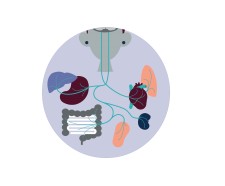 BOSTON, ( PR Submission Site) November 15, 2018– This first-of-its-kind website provides meditations focused on alleviating the symptoms and effects of specific conditions and diseases.
Medigraytions aim to bridge the gap between the scientifically proven health benefits of meditation and pinpointing very specific areas of disease where these benefits may be focused. "There is a proven mind-body connection and many chronic conditions and diseases have a link to dysfunctional mental/emotional patterns," said Laura Graye, founder of Medigraytion. "Using meditation and neural plasticity to focus specifically on areas in the body where these patterns have materialized into a physical disease may help alleviate the symptoms, and in some cases, may shift the trajectory of the disease toward healing."
The site launched its first series of Medigraytions designed to support those who suffer from chronic diseases affecting the highest populations in the US. "Immune diseases, digestive disorders, anxiety conditions and sleep issues together affect more than one hundred million people," said Graye. "Providing specifically focused meditations for these conditions, Medigraytion offers people an opportunity to take greater ownership of their health." The site also offers personalized Medigraytions for individuals whose conditions/diseases are not yet in the series library.
The site's simple streaming system typically offers 5 to 7 Medigraytions per series. Each meditation within the series focuses on specific aspects of that disease such as cellular health, neural plasticity, organ consciousness, and reversing the mental/emotional effects of the condition. Every Medigraytion comes with an introductory explanation and a simple anatomy guide to help the listener attune to the pathophysiology of their disease.
To create the Medigraytion Series, the Medigraytion team culls pioneering research in neural plasticity and blends it with the sciences of biology, anatomy, physiology, sound, and quantum medicine. Synthesizing this information, they design simple-to-follow, 8-12 minute meditations produced with guided imagery, ambient sound, science, metaphor, and conscious awareness specifically focused on healing.
As a streaming site, medigraytion.com provides members access to any Medigraytions in all the series. "It is well-proven someone with one issue, such as an immune dysfunction, is likely to have digestive or sleep issues as well," Graye said in describing one reason they moved to a streaming membership.
Boston-based Medigraytion is the first online digital library of conditioned/disease-based meditations.
Direct Media Contact Information:
Lyndsay Mazzola