Lifestyle Catering: Providing Catering Services For Various Wedding Specifications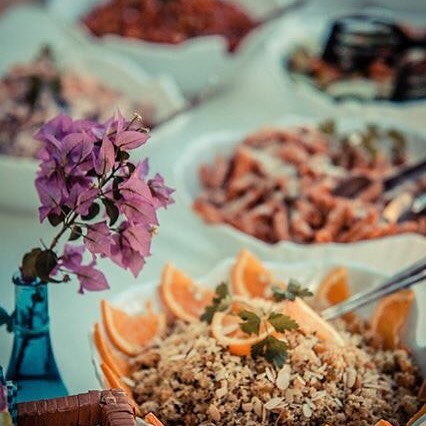 October 10, 2018 ( PR Submission Site ) Lifestyle Catering knows that special events like weddings require a lot of preparations, especially when it comes to catering. For such reason, this catering and wedding planner Mallorca based is committed to helping couples in preparing for their big day by providing quality catering services.
Lifestyle Catering has more than 19 years of experience in the events industry, allowing them to have extensive expertise in delivering catering services. From the grandest celebration to the most intimate gathering, this company can guarantee to deliver the highest level of catering service.
While the company is famous for their tasty hog roast menus, their executive chef and service team are also passionate about all kinds of food. From a delicious selection of meat dishes to freshly baked bread, they can certainly prepare it. They also have an amazing reputation for their selection of mouth-watering menus, which can be tailored to the clients' preferences, visions, wedding style and personal taste.
Furthermore, this company ensures to provide delicious meals made from the finest and freshest local ingredients with flair and artistry. And to give the best dining experience, they also make sure that the food will be prepared and served on time, ready to be enjoyed by every guest.
To all interested parties, Lifestyle Catering's private chef can discuss and advise on various menu options as well as the catering presentation. Whether it's for a sit-down meal, a relaxed buffet-style menu or something formal, they absolutely have the right menu to suit any wedding style, venue and budget.
What's more, Lifestyle Catering is also delighted to offer an all-encompassing free wedding planning service when availing one of their menus. According to them, "We offer a complimentary planning service to all our wedding clients on selection of one of our specially created menus; from organizing stunning flowers and floral displays, decoration of the wedding venue, recommending the perfect officiant to bless your union, finding the perfect photographer, co-ordinating the transportation for you and your guests, music, DJ's and entertainment – even the tables, chairs, glasses, crockery and cutlery – in fact everything you need to make the day uniquely your own". In addition to that, this company also assure that every detail of the wedding is meticulously planned, making their clients' big day even more memorable.
To know more about Lifestyle Catering and the services they offer, just head over to mallorcacatering.co.uk
About Lifestyle Catering
Lifestyle Catering specialises in bespoke and extensive catering services for weddings. The company also provides a free wedding planning service to all clients that will book their catering services. Start planning your dream wedding with their help by filling out the contact form on their website, mallorcacatering.co.uk. As for your written enquiries, you can send them an email via info@mallorcacatering.co.uk
---
Summary
Lifestyle Catering specialises in bespoke and extensive catering services for weddings.
---