India Peer to Peer Lending Market Growth Forecast 2024 By Size, Share, Trends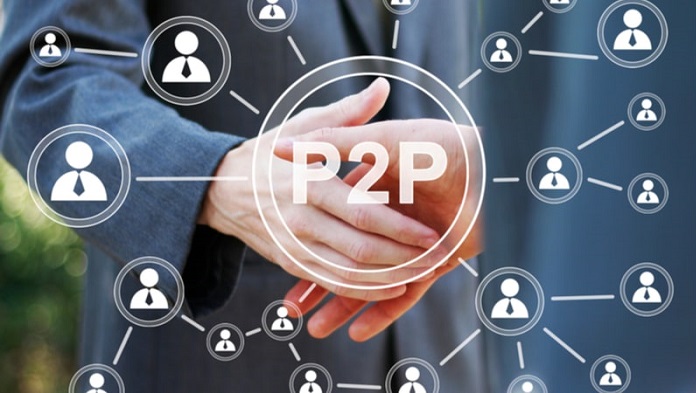 May 17, 2023 ( PR Submission Site ) –
Increasing number of mobile phones and rising internet penetration to drive India Peer to Peer lending market.

According to TechSci Research report, "India Peer to Peer Lending Market By Business Model, By End User, By Region, By Company, Competition, Forecast & Opportunities, 2024," the Peer to Peer Lending market is expected to grow at a CAGR of around 12% during the forecast period on account of an increasing number of small businesses looking for financial alternatives to fund their projects. Additionally, strict credit policies followed by the banks is driving customers to shift towards alternatives such as peer to peer lending.
However, availability of lower loan amount and lesser security than banks can hamper the growth of market during forecast period. There is an increasing pressure on banks to lower their interest rates owing to the ongoing battle of securing a larger market share. Consequently, the future of the market could be dented due to the rise of schemes offering high interest rates on savings. Moreover, defaults in loan repayment due to higher direct risks that investors are exposed to are expected to obstruct the demand in the country's Peer to Peer Lending market.
Browse market data Tables and Figures spread through 70 Pages and an in-depth TOC on "India Peer to Peer Lending Market"
The Peer to Peer Lending market is segmented based on business model, end user, region and company. Based on business model, the market can be divided into traditional P2P model and marketplace lending model. The marketplace lending model is expected to grow during the forecast period owing to the increasing technological awareness and exposure among the population. Based on end users, the market can be categorized into consumer credit, small business, student loans and real estate. The real estate sector is expected to register the highest CAGR during forecast period since the real estate market looks at P2P as the best alternative to the traditional banking system and other financial organizations. Real estate projects often require large amounts of investment which makes it difficult for developers to acquire loans from financial institutions.
i-Lend, Fairassets Technologies India Private Limited (Faircent), Transactree Technologies Private Limited (LendBox), LenDenClub Inc., IndiaMoneyMart, Monexo, Rupaiya Exchange, LoanBaba, CapZest, i2iFunding and others are some of the leading players operating in India Peer to Peer Lending market. Companies operating in the market are using organic strategies such as product launches, mergers and collaborations to boost their share.
"India is one of the fastest growing economies in the APAC region and is expected to create huge opportunities for the Peer to Peer Lending market owing to the slowdown in lending by banks during 2016-2017, which forced many businesses to seek other methods of financing. Additionally, RBI has released guidelines to regulate P2P lending platforms and help steer the country's social lending market. RBI has proposed giving Non-Banking Financial Corporation (NBFC) status to peer to peer lending companies in India. It has also announced various other guidelines to safeguard the interest of all lenders, borrowers and P2P lending platforms." said Mr. Karan Chechi, Research Director with TechSci Research, a research based global management consulting firm.
Download Free Sample Report here.
Customers can also request for 10% free customization on this report.
"India Peer to Peer Lending Market By Business Model, By End User, By Region, By Company, Competition, Forecast & Opportunities, 2024" has evaluated the future growth potential of this market and provides statistics & information on market size, structure and future market growth. The report intends to provide cutting-edge market intelligence and help decision makers take sound investment decisions. Besides, the report also identifies and analyzes the emerging trends along with essential drivers, challenges and opportunities in India Peer to Peer Lending market.
Contact
Mr. Ken Mathews
708 Third Avenue,
Manhattan, NY,
New York – 10017
Tel: +1-646-360-1656
Email: sales@techsciresearch.com