Global Prams And Strollers Market Expected To Touch Market Value of US$ 6.5 Billion By 2028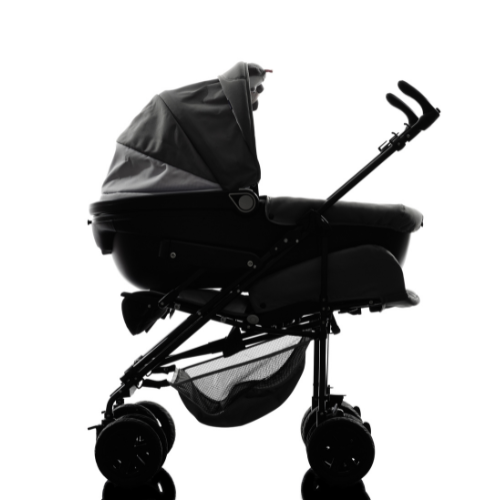 December 18, 2022 ( PR Submission Site ) –
The baby prams and strollers market is forecast to grow at a CAGR of nearly 5% over the forecast period of 2022-2028. The rapid growth in urbanization, the changing lifestyles of people, and increasing spending on baby care products around the globe are driving market growth.
Market Overview and Dynamics: Baby Prams and Strollers to gain traction during the forecast period
In the next six years, the global prams and strollers market will experience moderate growth. The global prams and strollers market is driven by a rising birth rate, safety concerns, and increased spending on baby accessories. Market growth is further fueled by technological advancements such as customization and multi-functionality as per consumer demand for baby care products.
North America will contribute significantly to market growth because of the increasing number of single parents in the region. Baby strollers make it convenient for single parents to travel and move around the city and thus are largely preferred. Moreover, the growing number of industry players and the technological advancements in baby care products will likely drive the European baby prams and strollers market. Asia Pacific is set to experience a significant growth rate due to the increase in infant and toddler populations in countries like China and India. Further, increasing disposable income coupled with the increasing spending on baby care products is augmenting the demand for prams and strollers across Asian countries.
Segmental Analysis
On the basis of age, the 0-6 month segment is expected to hold a prominent share as parents are comfortable taking their toddlers outside for travel and tours.
Based on the distribution channel, the online distribution channel is likely to gain traction owing to the rising number of young parents and the growing importance of consumer education on childcare.
On the basis of region, North America is dominating the global baby prams and strollers market due to the increasing number of nuclear families in the region.
Competition Analysis
The global baby prams and strollers market is fragmented in nature with the presence of various players operating in the market. Key players are focusing on providing more innovative strollers as per the needs and requirements of their customers.
Stakeholders and major manufacturing companies are adopting various strategies in order to reinforce their market share and gain a competitive edge over other competitors in the market. Mergers & acquisitions, partnerships, and collaborations are some of the strategies followed by industry players.  Some of the key developments in the global baby prams & strollers market include,
In December 2021, one of the Norwegian leading children's premium products companies, Stokke, announced the acquisition of Babyzen, a baby stroller manufacturer. The motive of the acquisition is to deliver a premium consumer experience and strengthen its revenue stream.
In September 2020, Chicco launched a new auto-folding stroller – Goody, in India. This would enable the company to diversify its product offering.
Some of the prominent players operating in the global baby prams and strollers market include Artsana S.p.A, Baby Trend Inc., Evenflo Company Inc., Graco Children's Products Inc., Bugaboo International B.V., Combi USA Inc., Baby Jogger LLC, INGLESINA USA INC., Pigeon Corp., Nuna Intl BV, Brevi Milano S.p.A, Dorel Juvenile, Stokke LLC, and BREVI MILANO S.P.A among others.
Segmentation
RationalStat has segmented the global baby prams and strollers market on the basis of product type, age, sales channel, and region.
By Product Type

Prams
Strollers

Lightweight Strollers
Jogging Strollers
Standard Strollers
Multi-Optional System Stroller
Others (Double/Triple Strollers)

By Age

0-6 months
6-12 months
12-36 months

By Distribution Channel

Conventional Retail
Modern Retail

Specialty Stores
Departmental Stores
Supermarkets and Hypermarkets
Baby Boutique
Online/E-commerce

By Region

North America
Latin America

Brazil
Mexico
Rest of Latin America

Western Europe

Germany
UK
France
Spain
Italy
Benelux
Nordic
Rest of Western Europe

Eastern Europe

Russia
Poland
Rest of Eastern Europe

Asia Pacific

China
Japan
India
South Korea
Australia
ASEAN (Indonesia, Vietnam, Malaysia, etc.)
Rest of Asia Pacific

Middle East & Africa

GCC
South Africa
Turkey
Rest of the Middle East & Africa
For more information about this report visit here.
About RationalStat LLC
RationalStat is an end-to-end US-based market intelligence and consulting company that provides comprehensive market research reports along with customized strategy and consulting studies.  The company has sales offices in India, Mexico, and the US to support global and diversified businesses. The company has over 80 consultants and industry experts, developing more than 850 market research and industry reports for its report store annually.
RationalStat has strategic partnerships with leading data analytics and consumer research companies to cater to the client's needs. Additional services offered by the company include consumer research, country reports, risk reports, valuations and advisory, financial research, due diligence, procurement and supply chain research, data analytics, and analytical dashboards.
Contact
RationalStat LLC
Dorinda Erwin, Content and Press Manager
sales@rationalstat.com
Phone: +1 302 803 5429
---
Summary
The rapid growth in urbanization, the changing lifestyles of people, and increasing spending on baby care products around the globe are driving the market growth
---