Global Hydrogel Dressing Market Is Expected To Grow At A CAGR Of Around 6.5%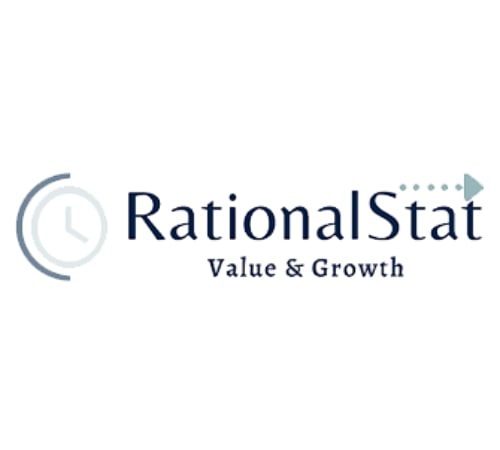 November 28, 2022 ( PR Submission Site ) –
The rising incidences of diabetic burns, foot ulcers, and injuries among the population are expected to drive the global hydrogel dressing market significantly in the coming years. Speedy healing benefits of dressings made from hydrogel are further expected to increase its demand, according to an analysis by RationalStat
The report entitled "Global Hydrogel Dressing Market" analyzes the global market for hydrogel dressing according to the type of product type, application, raw material, end user, and region. A thorough report offers an in-depth historical and forecast market size along with trends analysis. RationalStat offers an analysis of market shares, the production capacities of the most reputable companies as well as Covid-19's impact analysis, an overview of the competitive landscape and segmentation analysis of market strategies, potential growth areas for market players that will be in the Hydrogel Dressing market.
Analysis of Market Dynamics and Overview: Growth in the number of diabetic patients and technological advances is anticipated to drive the growth of the hydrogel dressing industry in the next few years.
The increasing number of chronic wounds, coupled with the increase in the use of evidence-based therapies for chronic wounds as well as an increase in the diabetes population are the main factors behind the expansion of the Hydrogel dressing industry. Since hydrogel dressings aid in quicker healing, they become the preferred product of patients. Additionally, advances in technology for methods for closing wounds including injectable stimuli-responsive hydrogels that are amorphous and able to stop bleeding from injured patients as well as military personnel, aid in the growing market.
Additionally, the increasing prevalence of foot ulcers caused by diabetes, surgery injuries, and burns will propel market expansion. Also, as hydrogel dressings partially mimic skin structure and promote the growth of skin components, they promote wound re-epithelialization. Thus, they are extensively utilized in hospitals, specialist clinics, and home health centers.
Segmental Analysis
Based on product type, the amorphous hydrogel dressing segment is anticipated to dominate the market owing to the increasing ulcer prevalence and military accidents.
Based on application, diabetic foot ulcers accounts for a dominant share of the global hydrogel dressing market, however, other segments constitute a significant share of the market.
Based on region, Asia Pacific holds a prominent share of the global hydrogel dressing market due to increased awareness among consumers coupled with the prevalence of chronic diseases in the region.
Competition Analysis: Growing healthcare expenditure coupled with constant government support is anticipated to propel market growth in the impending years
Due to the presence of many well-established companies in the global hydrogel dressing market, there is intense competition in the global hydrogel dressing market. The emergence of technological advancements in wound closure techniques is expected to boost the demand for hydrogel dressing in the forthcoming years owing to enhanced wound recovery.
Acquisitions, product launches, and partnerships are the identified industry trend in the global hydrogel dressing market. Key market players adopt various strategies in order to reinforce their market share and gain a competitive edge over other competitors in the market.
In August 2020, One Equity Partners and The Silverfern Group announced that they had acquired American Medical Technologies, a wound-care company – American Medical Technologies (AMT). AMT offers advanced bandages, clinical education at the bedside, and other technologies for clinical and risk management.
In May 2019, the Wound and Skin Care Division of Coloplast U.S. introduced Biatain Silicone with 3DFit Technology. Biatain Silicone has a comprehensive portfolio of foam dressings designed to provide flexibility to healthcare professionals in the management of exuding wounds and the prevention of pressure injuries.
Some of the leading players operating in the global hydrogel dressing market are 3M Co., Cardinal Health Inc., B. Braun Melsungen AG, Coloplast A/S, Integra LifeSciences, Smith & Nephew plc, Johnson & Johnson Services Inc., Lohmann & Rauscher GmbH & Co. AG, McKesson Corp., Medline Industries LP, Convatec Inc., Mölnlycke Health Care AB, and EBOS Healthcare among others.
RationalStat has segmented the global hydrogel dressing market on the basis of product type, application, raw material, end-user, and region.
By Product Type

Amorphous Hydrogel Dressings
Impregnated Hydrogel Dressings
Sheet Hydrogel Dressings

By Application

Acute Wounds
Burns
Traumatic and Surgical Wounds
Chronic Wounds
Infectious Wounds
Pressure Ulcers
Arterial and Venous Ulcers
Diabetic Foot Ulcers

By Raw Material

Natural
Synthetic
Semi-Synthetic

By End User

Hospital
Ambulatory Surgery Centers (ASCs)
Clinics
Nursing Facilities
Burn Care Centers
Homecare

By Region

North America
Latin America

Brazil
Mexico
Rest of Latin America

Western Europe

Germany
UK
France
Spain
Italy
Rest of Western Europe

Eastern Europe

Russia
Poland
Rest of Eastern Europe

Asia Pacific

China
Japan
India
South Korea
Australia
ASEAN (Indonesia, Vietnam, Malaysia, etc.)
Rest of Asia Pacific

Middle East & Africa

GCC
South Africa
Turkey
Rest of the Middle East & Africa
For more information about this report, click here.
About RationalStat LLC
RationalStat is an end-to-end US-based market intelligence and consulting company that provides comprehensive market research reports along with customized strategy and consulting studies.  The company has sales offices in India, Mexico, and the US to support global and diversified businesses. The company has over 80 consultants and industry experts, developing more than 850 market research and industry reports for its report store annually.
RationalStat has strategic partnerships with leading data analytics and consumer research companies to cater to the client's needs. Additional services offered by the company include consumer research, country reports, risk reports, valuations and advisory, financial research, due diligence, procurement and supply chain research, data analytics, and analytical dashboards.
Contact
RationalStat LLC
Kimberly Shaw, Content and Press Manager
sales@rationalstat.com
Phone: +1 302 803 5429