Global Digital Therapeutics Market Expected To Be Valued At $2.2 Billion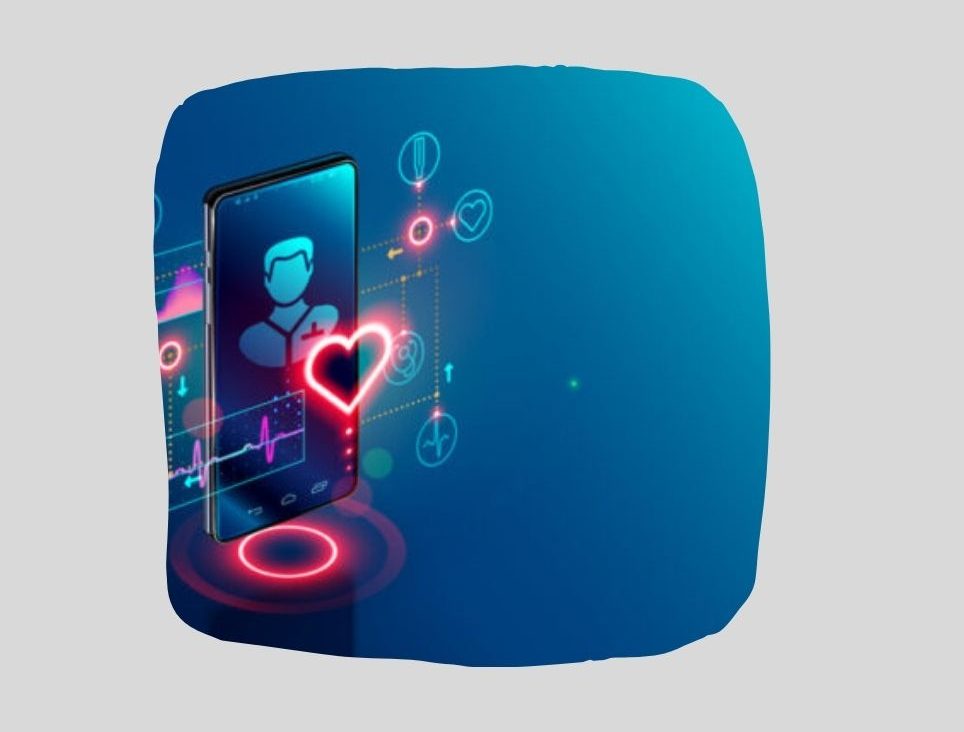 December 20, 2022 ( PR Submission Site ) –
A new class of therapeutics known as "digital therapeutics" (DTx) has been made possible by the evolution and widespread adoption of technology, specifically in the areas of artificial intelligence, deep learning, and health monitoring using wearables, changing medical protocols, the need to reduce costs, and these digital therapeutics market factors are all influencing to the transformation of healthcare.
Global Digital Therapeutics Market
The global digital therapeutics market pegged at $ 2.2 billion (2020) is set to gain momentum. The next phase of expansion is probably going to be fueled by expanding pharma-digital therapeutic alliances, increasing the focus of digital therapeutics companies on mental health, psychiatric conditions, and cognitive impairments, gradually improving reimbursement situations, a favorable funding environment, and a strong pipeline of digital therapeutics products.
Digital therapeutics are products (software programs) that deliver evidence-based therapeutic interventions to patients to prevent, manage, or treat a medical disorder or disease (Source: Digital Therapeutic Alliance). To optimize patient care and health outcomes, they can be used alone or in combination with other therapies, medications, and medical devices.
Digital therapeutics is poised to revolutionize the healthcare industry. It finds usage across range of applications such as Diabetes, Chronic Respiratory Disorders, Musculoskeletal Disorders, Smoking Cessation, Cardiovascular Diseases, CNS Disorders, Obesity and Others. It offers immense value for multiple stakeholders. A growing number of key stakeholders, including the FDA, HCPs, Payers, and Patients, are now accepting digital therapeutics as a form of therapy.
Benefits
The following benefits for the stakeholders across the healthcare spectrum testify to the potential for digital therapeutics.
Patients: On-demand and easy access to clinically-validated therapies, treatment and care. Personalized and flexible care for many chronic conditions
Providers: Digital therapeutics can be used as a monotherapy or in concert with other therapies to optimize patient care and outcomes. Physicians/caregivers can support patients remotely and monitor their response to treatment without an office visit thereby leading to a lower cost of care. It also provides them access to novel treatment options
Payers: Improved clinical & health outcomes, disease prevention and reduction in overall medical costs
Pharmaceutical Companies: Pharma companies could benefit from data collected by digital therapeutics companies about the patient and their condition. Through digital therapeutics, pharmaceutical companies can improve the efficacy of their existing therapies. digital therapeutics can also be used in clinical research to speed up the drug approval process. Example – Bayer, Otsuka, and Sanofi's investments into digital therapeutic start-ups
Explore Premium Report on Digital Therapeutics Market.
Attracted The Attention of Several Investors
The digital therapeutics market has also attracted the attention of several investors and they too are aligned on the value of digital therapeutics.
Consider the following facts that have made digital therapeutics so fundable.
Data Collection Capabilities: Digital therapeutics can collect a huge amount of patient health data. Which can be used for the personalized treatment of patients. Enabling data-driven care for providers and improve health outcomes.
Effective Tool for Chronic Conditions: Chronic conditions continue to increase in prevalence. This have a debilitating effect on the healthcare system. Digital therapeutics have emerged as an effective tool for chronic disease management
Digital therapeutics Supported by Clinical Evidence: Since digital therapeutics, products are backed by clinical data. There is clinical evidence of it being effective
Cater to Unmet Needs: Digital therapeutics has showcased the potential to address many chronic conditions. Which have unmet needs such as treatment-resistant depression and opioid addiction
Strong Positive Outlook: The estimated market potential of digital therapeutics outweighs the hurdles
Geographic Snapshot: Digital Therapeutics Market
Comprehensive regional assessment of the global digital therapeutics market covering the U.S., Europe (Germany, Italy, France, Spain, UK, and the Rest of Europe), Asia-Pacific (India, China, Japan, Australia, New Zealand, Singapore and the Rest of Asia-Pacific) and Rest of the World (Latin America, Middle-East & Africa) suggests that the U.S. is likely to continue its dominance in the next 10 years.
The U.S. digital therapeutics market is expected to rise due to different factors. Like an increase in the incidence of chronic diseases, favorable government policies and grants, increased public awareness about the importance of digital therapeutics, and well-developed healthcare infrastructure. The facilitation of digital therapeutics led by Pharmacy Benefit Managers (PBMs) in the U.S. It is also expected to fuel its adoption.
For instance,
In Dec 2019, Express Scripts announced that digital therapeutics solutions would be added to its digital health "formulary".
In June 2019, CVS Caremark unveiled a platform that enables payers to formalize and streamline the process for digital therapeutics reimbursement and distribution.
Clinical Trials of Digital Therapeutics Market
Psychiatry Remains the #1 Application in Clinical Trials of Digital Therapeutics. A review of trends in digital therapeutics clinical trials over the past ten years. It suggests that with respect to therapeutic areas (TA) under investigation. The highest percentage of trials were conducted for psychiatry indications followed by cardiovascular, addiction, endocrinology, neurology, and respiratory indications. A strong pipeline of digital therapeutics products across diverse application areas. Like neuroscience indications, cardiovascular diseases, gastrointestinal diseases, and chronic kidney disease (CKD). Among others are likely to provide impetus to the global digital therapeutics market.
Various strategies Adopted by Players to Establish Their Foothold in the Digital Therapeutics Market
Players operating in the digital therapeutics market are implementing various strategies to expand their foothold in the market.
For instance,
In Jan 2021, etectRx (Digital Health Company) entered into an agreement with Pear Therapeutics to develop up to two product candidates in the Central Nervous System (CNS) space combining Prescription Digital Therapeutics (PDTs) and adherence sensors. The collaboration explores the use of digital pill solutions with PDTs.
Through their work in Digital Therapeutics over the years, Medi-Tech Insights understands the intricacies & nuances of Digital Therapeutics and has successfully assisted many established players, and start-ups to grow revenues by 10x.
Business Models and Competitive Landscape Analysis
Citing the lucrative prospects of the market, several new players have entered the digital therapeutics market. Players such as Hinge Health, Thirty Madison, Akili Interactive and others have witnessed significant funding. They are expected to carve a niche for themselves.
There are now many different business models being used, but considering the early stages of digital therapeutics. It will probably take a few years to determine the most suitable one for scaling and commercializing a digital therapeutic successfully.
In terms of the competitive landscape, the digital therapeutics market is marked by the presence of both established players and several small players. Some of the prominent players operating in this market include Pear Therapeutics, Voluntis, Akili Interactive, Click Therapeutics, WellDoc, among others.
For More Detailed Insights, Contact Us.
About Medi-Tech Insights
Medi-Tech Insights is a healthcare-focused business research & insights firm. Our clients include Fortune 500 companies, blue-chip investors & hyper-growth start-ups. We have completed 100+ projects in Digital Health, Healthcare IT, Medical Technology, Medical Devices & Pharma Services.
Contact:
Ruta Halde
Associate, Medi-Tech Insights
+32 498 86 80 79
info@meditechinsights.com
---
Summary
Global Digital Therapeutics Market Growth is set to be driven by the Expanding Pharma-Digital Therapeutic Alliances.
Source
https://www.medgadget.com/2021/08/digital-therapeutics-market-size-at-2-2bn-poised-to-revolutionize-the-pharma-digital-health-industry-innovative-business-models-favourable-reimbursement-robust-product-pipelines-set-to-impact-be.html
---