Finance Book "Be Cheap Or Die" Has Just Been Released by Kingston AV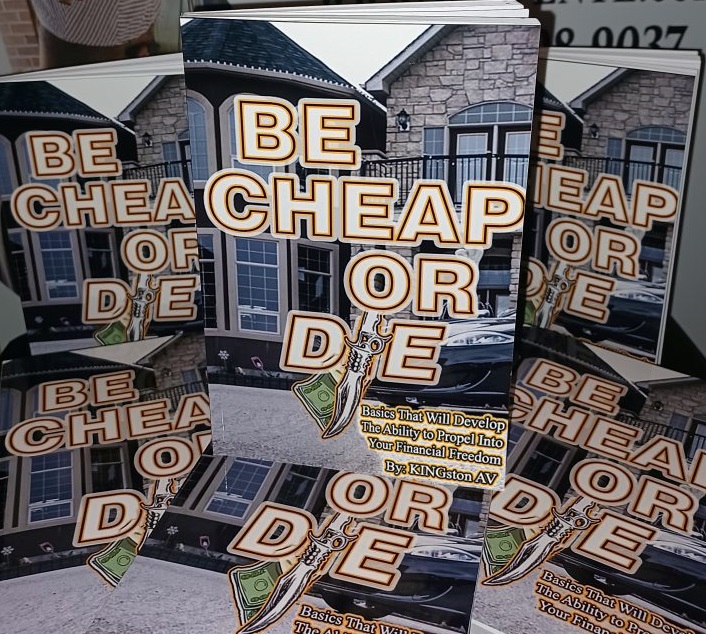 June 13, 2022 ( PR Submission Site ) –
Kingston AV has just released his 1st book entitled "Be Cheap Or Die". A finance book.
Don't let the title fool you. It's a finance book that details the basics of different ways to make savvy financial decisions. Like beginner investment practices, and strategic methods to begin building opulence.
Kingston says that this book is a part of a 4 book series. The series is entitled "Or Die". He says that this first book has been in the making for over the last 10 years. He details how he has been taking all of his experiences throughout his life. Whether from his 10-year career in design to his investments in real estate and other investments. This finance book grabs knowledge from all of these industries. It speaks to the basics of making educated decisions when it comes to building wealth.
The book has been getting rave reviews from those who have purchased and read it. They are saying that the book cover's design raises eyebrows. But once you start reading the book, it gives a very proprietary and unique visual to opulent methods.
Quite simply the title sort of belies the very strategic content inside. Others that have the book say that the cover design is what caught their attention. Which made them pick up the book.
The "cheap" phrase is immediately addressed from the very beginning of the book. Which has a very distinctive twist about how cheap should actually be utilized. Also, the techniques that are learned from reading this book are very useful in life itself.
The book is now available for pre-order and will begin to be shipped out in June 2022. The
Yarvente
website does have the books available, however, to be more specific you can order yours today using the product-specific
link
here! Have a great day!