Felix HVAC & Appliance Repair – Your One-Stop Shop For All Home Maintenance Needs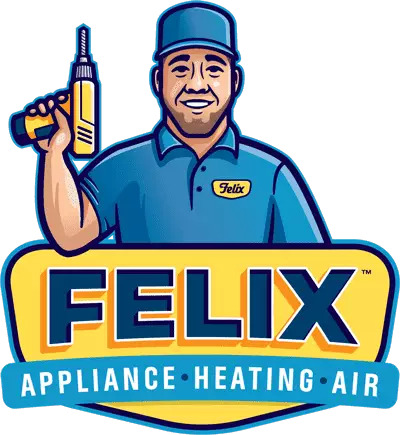 May 3, 2023 ( PR Submission Site ) –
MARICOPA – Home maintenance can be a hassle when you think about it. But at Felix HVAC & Appliance Repair, we've got you covered. Our service makes us ideal for a one-stop shop for all residents of Maricopa and surrounding areas. Our technicians can do everything from cooling and heating services to duct cleaning and appliance repairs. We guarantee a job done right each time with industry-trained technicians.
About HVAVC & Appliance Repair
At Felix HVAC & Appliance Repair, we understand how important keeping your home running smoothly is to you. Unfortunately, that's not always easy, and problems always seem to happen at the worst times. That's why we offer a full range of services for major appliance repair, HVAC repair, maintenance, installation, duct cleaning, and more. We also provide routine maintenance services through our Felix Family Protection Plan to ensure your systems run efficiently throughout the year. Among its plentiful benefits, the protection plan includes a High-Performance AC and Heating Tune per year, priority scheduling, no overtime fees, no diagnostic charges for HVAC and appliance work, and 15% discounts on repairs for HVAC and Appliances, indoor air products, and more. But that's not all; our plans are transferrable too.
From air conditioning repairs and furnace installations to dryer vent cleaning and refrigerator replacements, our team can easily handle any job. We specialize in energy-efficient solutions that can help lower utility costs while keeping your home comfortable all year round. Plus, our satisfaction guarantee backs all of our work, so you know you're getting quality service every time. We take great pride in providing top-notch service at an affordable rate. When Maricopa residents work with our team, they get:
Save time and money by receiving a free service call.
Get the lowest and most comprehensive quotes from us.
Enjoy flexible scheduling with two-hour time windows.
Have peace of mind knowing that no repairs will be made without your authorization.
Receive prompt and reliable service from experienced technicians.
Our excellent work is partially due to our technicians being knowledgeable and caring about their work, but the rest of our work ethic is thanks to being family-owned. We make sure every customer has a positive experience when they call on us for their home maintenance needs. We start each home visit by sending the owner out to guarantee the highest level of service from beginning, middle, to end.
Contact Us
If you need reliable HVAC or appliance repair service, contact Felix HVAC & Appliance Repair today for a free service call. We look forward to making your home maintenance needs worry-free.