Ercolano Cleaning & Restoration Offers Rapid Disaster Cleanups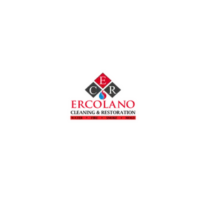 May 22, 2023 ( PR Submission Site ) –
New Haven, CT – Disaster, in all its forms, can strike when you least expect it, so it's good to have a reputable restoration contractor at the ready. The Ercolano Cleaning & Restoration team has been offering high-quality rapid-response solutions to domestic and commercial clients for more than 40 years in CT & NY.
Whether it is fire, flood, minor water leaks, mold, or more severe biohazard damage, Ercolano Cleaning & Restoration specialists are on standby for any challenge thrown at them.
Serving the entire state of CT, New Haven County, Hartford County, and the surrounding cities in NY, Ercolano Cleaning & Restoration is the premier restoration contractor whose technicians are available 24/7 for emergency services and can be on-site within 45 minutes.
The company, headed by business owner Joe Ercolano, is IICRC-certified, BBB-accredited, and HomeAdvisor Top Rated. "We can handle all the challenges, offer free estimates, and get a property back to pre-damage condition," said Mr. Ercolano.
"Dealing with disaster quickly is best to ensure you protect your property, health, mental state, and money. We have the experience and know-how to lessen the stress and deal with disaster restoration."
Their teams are often called to handle everything from a plumbing leak, broken water heater, burst pipe, sewer backup, or an overflowing toilet to more severe damage, such as fire.
Ercolano Cleaning & Restoration offers a multi-step approach to tackling damage, and having worked in the industry a long time, they can work directly with any insurance company.
Mr Ercolano added: "We use only state-of-the-art restoration equipment and stay abreast of the latest industry trends and technologies to provide clients with the best possible service. We try to take the trauma out of a crisis and never let disaster beat us. Our objective is to make the restoration process as easy and stress-free as possible."
To book an appointment or to review their scope of services, please visit at the website or contact at:
Phone: (203) 671-3206
Email: alex@ercolanocleaningrestoration.com