Dr. Garg's Multispeciality Dental Centre Offers Quality Root Canal Treatment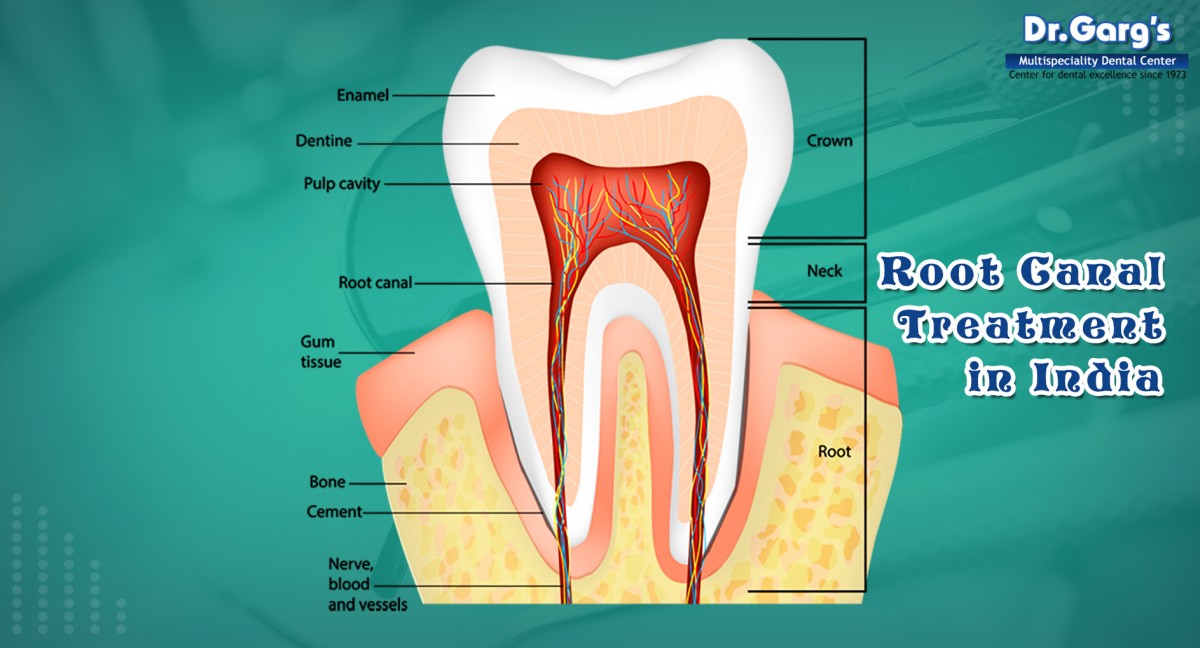 31 August 2019 ( PR Submission Site ) – Dr. Garg's Multispeciality Dental Centre has been providing a wide range of quality and cost-effective dental treatments since its inception in the year 1973. The dental centre enables patients to restore their dental health and confidence. For providing advanced and appropriate treatments, its team follows measures to keep itself abreast with the recent happenings and developments in the dental field. Additionally, the dentists at Dr. Garg's Multispeciality Dental Centre combine a unique personal touch to make the treatments as rewarding as they can be.
Providing an insight into Dr. Garg's Multispeciality Dental Centre, the company spokesperson stated, "Our dental clinic is one of the oldest and reputed dental clinics in Delhi dedicated to enabling people to restore ideal dental health and beautiful smiles. Our team comprises dental specialists who are well versed with the diverse restorative, cosmetic, specialized, advanced and implant dentistry procedures. They have a knack for providing the most suitable solutions for both simple and complex dental problems."
The range of dental services that Dr. Garg's Multispeciality Dental Centre offers includes dental implants, cosmetic dentistry, gums treatment, kids dentistry, orthodontics and dental fillings. Other treatments offered include advanced implantology solutions, dental radiology, smile makeover, tooth removal, tooth replacement, dentures, TMJ treatment, full mouth rehabilitation, oral cancer detection, dental emergency and root canal treatment (RCT) in India.
The spokesperson added, "There was a time when people only used to seek dental treatments for getting rid of dental problems, including cavities and gum issues. However, it is altogether a different scenario today, as people are more concerned about their looks than ever before. Such individuals often count on our aesthetic dental procedures for achieving a celebrity-like smile. The aesthetic treatments offered at our dental clinic include teeth whitening, zoom whitening, digital shade determination, cosmetic contouring, crooked tooth correction, inlays and onlays, veneers and laminates, tooth jewellery and cosmetic surgeries."
Dr. Garg's Multispeciality Dental Centre can be a reliable destination for those seeking high quality yet cost-effective root canal treatment. They can browse the Smile Gallery on the website, which comprises before and after images of the patients who have undergone RCT at the clinic. Additionally, they can contact the clinic to know more about the treatment, such as root canal cost in India or single sitting RCT West Delhi.
About Dr. Garg's Multispeciality Dental Centre:
Dr. Garg's Multispeciality Dental Centre is a specialized dental clinic, which is one of the oldest in Delhi. Many patients consider it to be a reliable destination for seeking quality and pocket-friendly dental treatments.
Contact Information:
Dr. Garg's Dental Centre
Z-7, Shop No.3, Rajouri Garden,
New Delhi – 110027 INDIA.
[Landmark: Near Delhi Metro Pillar No. 419, Opposite Kukreja Hospital]
Phone: 9891647510, 9810232685, 011-47595541
Email: drnimitgarg@gmail.com
Web: http://www.dental-clinic-delhi.com/
---
Summary
Dr. Garg's Multispeciality Dental Centre offers cost-effective yet result-oriented root canal treatments.
Source
https://www.dental-clinic-delhi.com/root-canal-treatment.html
---