DizziPay To Host "ID Theft and Credit Card Frauds" Live Webinar!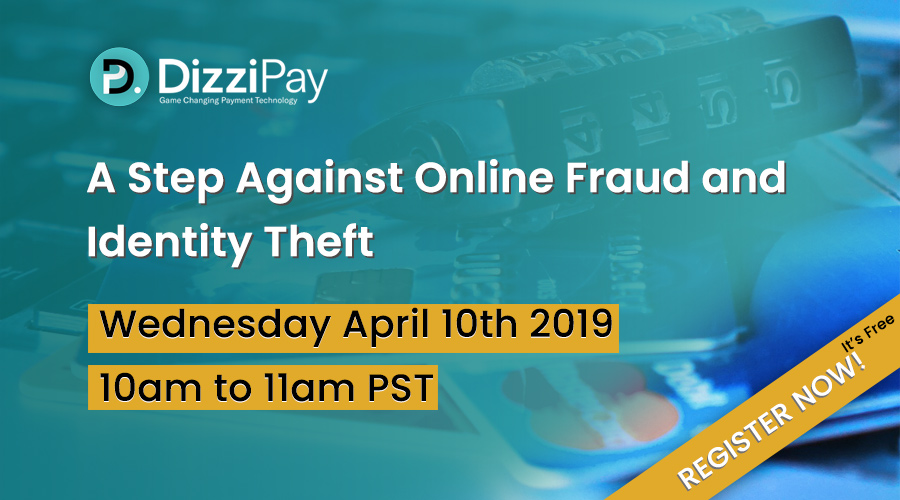 April 5, 2019 ( PR Submission Site ) The world has gone digital and most customers are purchasing stuff online. Yes, it has made transactions convenient but has also given an opportunity for online fraud. It is an umbrella term that involves any scheme or scam or scheme that uses the internet and false information to dispossess someone of information, money, and personal property. The seminar will make you learn a lot about how to identify and prevent credit card frauds.
Fraudsters can set up false websites that look very close to the actual banking site. Hackers use these sites to collect financial information such as PINs and account numbers of the bank. It has laid Impact of credit card frauds on consumers almost 50% of small businesses fall victim to fraud at some point in their business lifecycle, which costs them an average of $114,000 per occurrence. From account takeovers to identity thefts there are different types of credit card frauds that haunt consumers all over the world.
"We want all the digital transactions to be safe and secure. Millions of people have lost money due to credit card frauds and it needs to stop now. Credit card fraud is a risk that any consumer who uses debit or credit cards faces. The technology needs to evolve continuously, and consumer needs to be more vigilant," said a member of DizziPay.
There are certain steps that consumers will learn to reduce the credit card frauds like contact the credit card company, change the password immediately, notify the credit bureaus and also police if necessary, report to federal trade commission, check credit card and bank statements frequently, use unique technologies like DizziPay. Moreover, consumers must never enter information of a personal or financial nature without first confirming that the page is safe. This can be making sure by looking for the letter "s" following the "HTTP" of the Web address. Well, these are just basics of how to prevent identity theft. But hackers are getting smarter every day; hence, you need to be even smarter. To know, what exactly to be done, you need to attend the webinar.
Banks can do their bit to reduce the credit card frauds like using chip and pin, two-factor authentication, monitoring of customer habits, but neither the banks nor the consumers can fight credit card frauds alone.
---
Summary
Hackers are getting smarter every day; hence, you need to be even smarter. To know, what exactly to be done, you need to attend the webinar
Source
https://dizzipay.wordpress.com/2019/03/29/live-streaming-on-consumer-awareness-a-step-against-online-fraud-and-identity-theft/
---