DGD Academy Announces Limited Time Discount For Advanced Excel Courses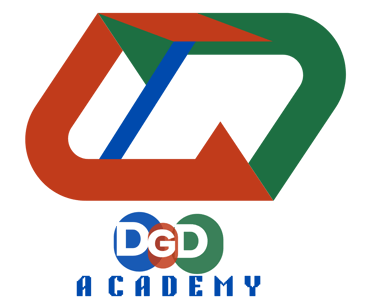 May 8, 2023 ( PR Submission Site ) –
USA – MS Office Suite isn't always the easiest software to conquer. Those seeking a better way to understand the nuances of Microsoft Excel will enjoy the advanced course offered by DGD Academy. Their online program covers a vast range of topics, from basic to advanced, laid out in easy-to-follow lessons.
Is your job heavy on Excel work? Would you like to improve your skills but don't have enough time to fit a rigorous course into your daily routine? With DGD Academy and their Excel course, students can learn at their own pace. Best of all, students don't have to deal with traffic or packed classrooms, as everything is done online from anywhere an internet connection is available.
Not only will students have access to 21 downloadable lessons that go in-depth with spreadsheets, but the company guarantees this is the last course students will need. That is how confident DGD Academy is that their advanced course contains everything students need to understand the inner workings of Excel and how to use it more effectively.
Downloadable guides aren't the only perk this course has to offer. Those that find video learning is a better medium can enjoy the lessons too.  Complementing the downloadable templates and guides, students receive over 3.5 hours of video instruction.
For a limited time, students can enroll in the Excel course for just $87.90. That is a savings of over $300, the original cost. Now is an excellent time to get started and learn new skills that can enhance productivity with the software. Those that are spending too much time manually inputting data can learn the secrets of automation within Excel, which can save a tremendous amount of time and frustration.
Learning new skills for MS Office, like Office or Excel, can propel students further in their careers. Employers are always looking for candidates that have essential skills that help them be more productive in the workplace. By taking the courses, students can have a firm understanding of concepts. The company mentions, "Not only does this course include everything you will ever require to use within this software – from hidden functionalities to making summary tables, beautiful graphs, logical decisions, automation, charts, tables, mastering macros and more… and what to do when things go wrong."
For questions or to get started with the course, visit here.
After students complete the course, they are awarded a certificate of completion—which makes an excellent addition to any resume. Credentials can also be added to profiles like LinkedIn, which can make showing off your new skills to potential employers easier than ever. For those that have found Excel to be a weakness, this course is exactly what you're needing to make it a strength.