Colorado Signage Company Receives Positive Feedback For Custom Trade Show Displays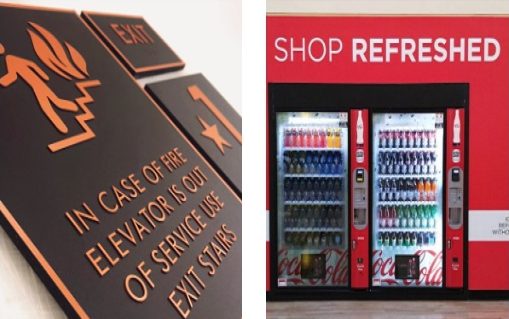 July 27, 2022 ( PR Submission Site ) –
Signarama Colorado is a leading signage and related services provider in and around Brighton. But they also cover the rest of Colorado. The company employs experienced, talented designers, installers, project managers, and support staff. To ensure their operations are well run at all times, right from an idea to the proper execution thereof.
The company understands that all customers deserve individual attention. Therefore they will always make sure they deliver the type of service and signage that carry the mark of excellence, always based on the individual client's needs and profile. Their experience has made it possible for the company to come up with novel ideas all the time. To be able to offer a service that sets them apart from other companies such as themselves. Therefore every assignment is offered as a bespoke project. That considers the profile, the needs and demands, and the budget of every client they deal with. Whether you are a small, medium, or large business that can benefit from one or more of their different services.
Some of the signage categories that they work in every day include, among others, the well-known A-frame sign, ADA signs, and Channel Letters. A great choice of different Banners, Dimensional & Routed Signs as well as a host of many others. The moment a client approaches them. They waste no time setting up a meeting and establishing the client's needs, after which they will present a quote.
Attention to detail and high-quality work and signs are important to the company and its image. Therefore they will always ensure that the client's profile benefits from what they offer them. This includes quality materials as well as the best quality workmanship. Right from producing signs and installing them at different places. For example, trade shows and fairs to assist with free advice.
The company's Les Schield, Sales Manager, was quoted during a recent meeting with the local press, "At Signarama Colorado we go to great lengths to ensure the highest levels of satisfaction with our work. Whether it is for signage for your vehicles, or for the products and services. We supply to ensure that the custom trade show displays we design and put up, stand out. I am happy to say that we often receive positive feedback in this regard. Which is a great compliment for us. Our services and products are available over a wide front and are offered to ensure that our clients benefit from their association with us."
About Us
At Signarama Colorado we are a dedicated team. That strives to bring all our valued clients the best in terms of the quality of the signage, art, and graphics we provide. It is our passion to create designs that stand out above the others and to make sure our creations draw attention. We understand the world of advertising and offer every client a bespoke service to reach their market. We are well placed to assist any business with regard to signage. Whether they need ADA signs, promotional material, banners, posters, or custom signage for vehicles, for example. Also, have great experience in terms of the displays clients need at trade shows. For more about us, please visit our website, Signarama Colorado.
---
Summary
Signarama Colorado offers their services over a wide front
---