CloudSEK, AI based Cyber Security Risk Management Startup Raises ₹14 Crores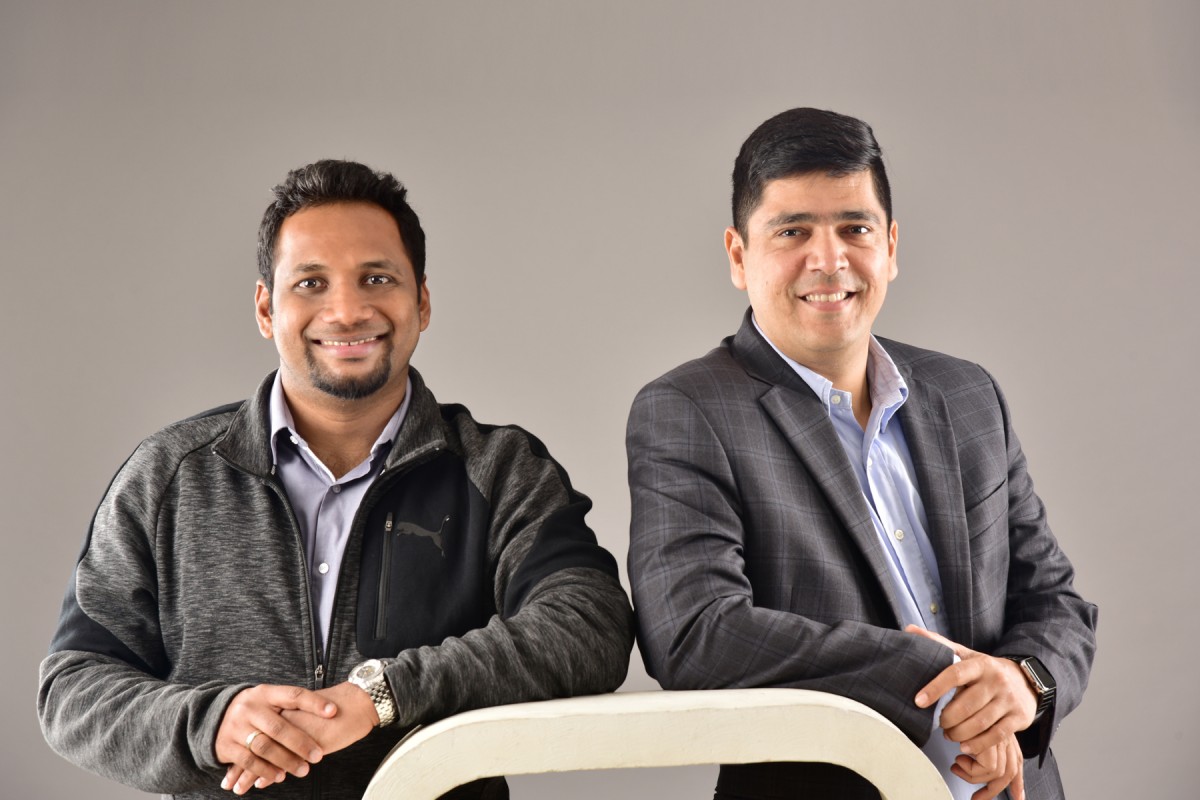 Bengaluru ( PR Submission Site ) Nov 28, 2018: CloudSEK, an information security risk management SaaS-based start-up, has raised ₹14 Crores in its Pre-Series A investment led by Exfinity Venture Partners and StartupXseed. CloudSEK will leverage the freshly raised funds to evolve its flagship product XVigil, a unified risk management platform. The company will also use the funds to expand its footprints in India and South East Asia. After establishing itself as a preferred cyber security solution in the financial, e-commerce and transportation sector, CloudSEK now plans to target the pharmaceuticals, petrochemicals and retail industry.
CloudSEK is the brainchild of Rahul Sasi and was founded in 2015 with its headquarter in Singapore and an operational center in Bengaluru, India. CloudSEK, a cybersecurity platform powered by machine learning, entails Rahul's journey from being a college dropout to becoming a successful tech entrepreneur. Being criticized for dropping out of engineering college and predicted for a career failure, Rahul continued his journey as an ethical hacker and security expert through his successful career. Before co-founding CloudSEK, he has worked with Citrix Systems, one of the biggest names in the software industry.
Commenting on the post-funding plan Sourabh Issar, the CEO, CloudSEK, said; "Being a product-only organization our revenues are generated primarily through license sales. This investment for us is a vote of confidence from some of the eminent architects of the Indian IT Industry. We plan to utilize the funds to develop the existing products and expand our presence in India as well as South East Asia."
CloudSEK offers cybersecurity platform powered by machine learning and promises to build a risk-free digital security ecosystem. X-Vigil, CloudSEK's SaaS-based flagship product is an outcome of the company's 4 years of diligent research and development efforts. Cloudmon, another product by CloudSEK tracks network and application related security issues associated with the client. The start-up was seed funded in 2015 by ME Meeran Foundation, the investment arm of Kochi based Eastern Group.
"The dark web is moving faster than Law Enforcement agencies. The losses due to cyber-related crime, worldwide, is estimated to be upwards of USD 600 Billion. Globally, Cyber Attacks are on rise and about 500,000+ Cyber Attacks have already been reported in India in 2018. Many of these attacks are targeted towards BFSI networks, Government Departments and may potentially end up targeting power grids, oil and gas pipelines which have the potential to cripple any economy. With companies increasingly adopting cloud solutions, CloudSEK's unique non-intrusive solution can detect digital footprint leakages of any enterprise in real-time helping the CSOs to strengthen the Cyber-Defence." said Chinnu Senthilkumar, General Partner & CTO, Exfinity Venture Partners.
Speaking of its investment, Mr. Ravi Thakur, Partner – StartupXseed Ventures says "Technology is redefining the way Risk Management is being practiced and CloudSEK has forayed into that space with applications in Cyber Security. Looking at their product, clientele and growth rate, they have struck the right chord to crack the Business. Moreover, what fascinated us is their way of solving the problem which is very effective and scalable at large along with strong team background and execution capabilities.".
CloudSEK already includes leading banks, e-commerce and technology organizations in its clientele. Federal Bank, Go-Jek, Bank Bazaar, HDFC Bank and Grab Taxi are in CloudSEK's client list, five of which are unicorns.
Talking about the association with CloudSEK, Shalini Warrier, CFO, Federal Bank, said, "Federal Bank and CloudSEK have had a relationship since July 2017 and it is a relationship that has grown over the last few months. Cyber security is a key risk for the financial services industry and CloudSEK has played a key role in mitigating some of the risks we experience in the fast-changing digital world. Through this association, we have been successful in unearthing potential points of compromise in our security posture and they have worked with us to address these concerns. Their threat intelligence has been very useful to us. We wish Rahul and CloudSEK the very best in their future endeavors".
"It has been a great experience working with the team at CloudSEK, their focus on building a Machine Learning driven Digital Risk Management platform is commendable," said Sameer Ratolikar, EVP & CISO of the largest stable Indian Private Sector Bank, while speaking about the relationship with CloudSEK.
CloudSEK has been helping organizations by providing them timely, specific and actionable intelligence right on time thereby preventing digital security infractions. The start-up promises to build a risk-free cyber security ecosystem in Asia. The exclusive cyber security tools offered by CloudSEK is all set to make India ready for what is being assumed to be the next phase of the digital revolution.
About Sourabh Issar, CEO- CloudSEK:
Sourabh's exposure to Cybersecurity started as early as 1999. At the turn of the century, late 1990s, viruses were coming of age, cross-border cyber terrorism was picking up and IIM Calcutta had a campus full of "fresh out of IIT" computer engineers trying their hands at all kinds of gray areas. As IT Rep, he was responsible for the security of the entire technology infra of the campus. And the best experience he could ever get in cybersecurity. The next few years, he spent in pursuing the "American dream". He worked with the likes of Wipro, HCL, Mastek, and Mphasis. He helped a number of marquee Fortune 500 companies achieve their digital inspirations with leadership roles in sales, marketing, and product management. After 10 years, and having lived the dream, he again got restless, and yearned for the innovation and action happening back in India. He moved back with family to India and started focusing on cybersecurity, automation and AI. That's when he met Rahul and joined CloudSEK.
About Rahul Sasi- Founder CTO- CloudSEK
Rahul has been in the cybersecurity space ever since he was in college, back in 2006. He was a contributing member to various cybersecurity forums and open source projects. In 2009 (last year of Engineering), he got a 6-month internship opportunity with iSight Partners, a Cyber Security start-up. Unfortunately, the college rules did not allow him to take it up, and he had a choice to make. Which he did and decided to follow his heart. He quit engineering and went to work for iSight. There was no looking back from there. At iSight, he was the first technical researcher for their office in India. With all the after office hours he spent on research, he made a name for himself in the chaotic world of Cybersecurity and got invitations to over 18 countries as a speaker. Later in 2015 iSight got acquired by FireEye. That's when he decided to bring together the emerging disciplines of machine and Cybersecurity together and founded CloudSEK.
About Exfinity Ventures Partners:
Exfinity Venture Partners is an early-stage frontier technology fund backing enterprise companies (B2B) in India and across the India-US business corridor. With established connections and ecosystem across India and USA, Exfinity focuses on pioneering startups that are ready to scale across the global stage. Exfinity follows a practitioner-driven Investment approach knowing what it takes to build, scale and list technology companies in India and the USA. For more information, visit www.exfinityventures.com.
About M.E. Meeran Trust:
M.E Meeran Foundation is the investment arm of Kochi based Eastern supporting ideas, social interests and ventures across India. The unique, dream based approach has seen the Foundation support ventures in education, agriculture, healthcare and emerging technologies.CloudSEK was seed funded in 2015 by M0hanlal Men0n of M E Meeran Foundation the investment arm of Kochi based Eastern Group.
About StartupXseed Ventures:
StartupXseed is a Seed-stage VC firm led by bureaucrat-turned-VC investor Mr. B.V. Naidu. It is backed by former Infosys board members Mr. V Balakrishnan and Mr. TV Mohandas Pai, along with Mr. Ramakrishnan (Ex CDO and M&A head – HCL), Mr. Siddhartha Mookerji (Founder – Software Paradigm International) and Mr. Ravi Thakur (Entrepreneur). It invests from Aaruha Technology Fund, whose focus is Deep Technology Start-ups creating products for B2B Businesses. For more information, visit http://www.startupxseed.in