Cloud-Conversion Ltd: Providing Quality BIM Services For Various Sectors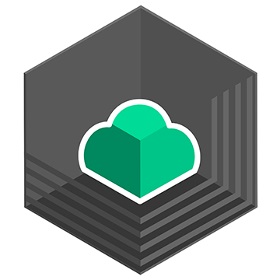 January 29,2019 ( PR Submission Site ) Cloud-Conversion Ltd cloud-conversion, one of the leading providers of building survey services, is delighted to inform that they are offering quality Building Information Modelling or BIM services for engineering, construction, and architecture sectors.
This company is experienced in converting land and building survey data utilising CAD mapping and BIM modelling. They can produce accurate models and maps to guide the completion of architectural and engineering projects. Such experts can also help to avoid unnecessary costs and errors, and guarantee a safe and cost-effective project.
The BIM modelling services offered by Cloud-Conversion Ltd aims to help engineers, surveyors, architects and construction companies to remodel, redesign and extent buildings. Such services include the 3D BIM models that provide visualisations on whether the proposed modifications will suit and affect the existing structures.
And to deliver industry-standard BIM models, this company offers a full scan to BIM service accounts. They utilised high spec laser scanners on the existing building that clients aim to modify. Cloud-Conversion Ltd also ensures that the scanners they use can create accurate 3D images, providing nothing but excellent BIM results.
In addition to that, this company can also help in detecting underground utilities that may impact the construction project. Through BIM technology, engineers and architects can foresee subsurface variables and prevent any problems with the project design plans.
As part of their BIM services, the team of Cloud-Conversion Ltd can also turn laser scan data into 2D and 3D Computer Aided Design or CAD models. Such models are beneficial for visualising elevation or section designs, as well as producing floor plans.
Aside from their quality BIM services, this company is also proud to have experienced and professional staff on their team. According to them, "Cloud-Conversion has worked for a variety of construction, architectural, mechanical, electrical, and structural clients and building surveying practices throughout the UK. Prior to Cloud-Conversion, our staff have worked on projects for many blue-chip companies. We know the scanning, mapping and modelling technology we use inside and out, always choosing the best hardware and software for the job".
Head over to Cloud-Conversion Ltd's official website at www.cloud-conversion.com to know more.
About Cloud-Conversion Ltd
Cloud-Conversion Ltd specialises in providing professional building survey services to architectural, electrical, and construction companies. From 3d laser scanning, CATSS surveys, to movement and erosion monitoring, this company has the relevant expertise and latest technologies to do it. If you are interested in availing of their services, there are several ways to get in touch with this company. To talk to one of their representatives, you may call 01226 447239. For your written questions and comments, you can send them an email via enquiries@cloud-conversion.com. Alternatively, just fill out the contact form on their online site at www.cloud-conversion.com.
---
Summary
Cloud-Conversion Ltd specialises in providing professional building survey services to architectural, electrical, and construction companies.
Source
Cloud-Conversion Ltd
---