Meet The New Caesarstone Empira White Quartz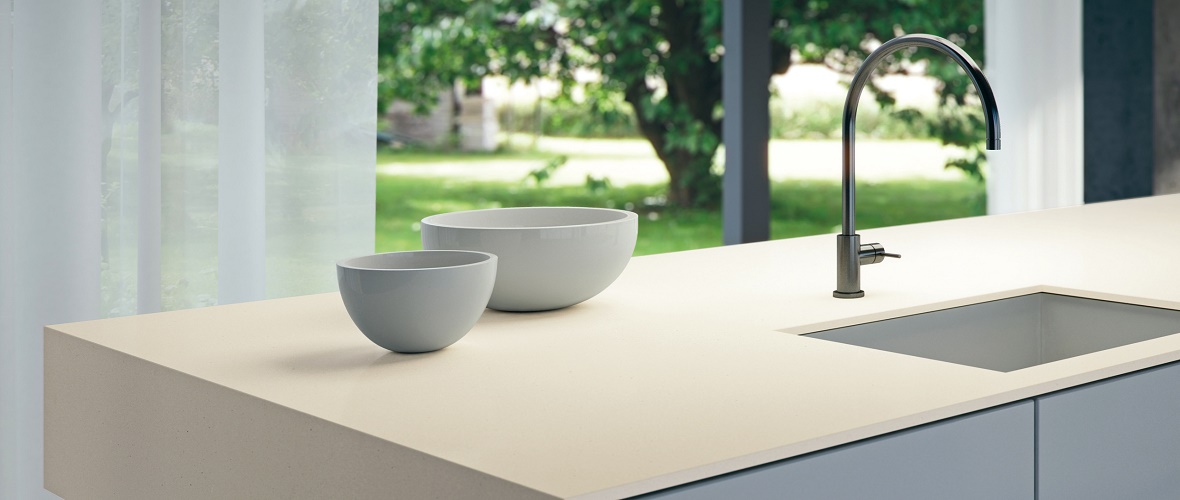 London, (PR Submission Site) 03 July, 2019  – MKW Surfaces is a London, UK-based dealership that offers a wide selection of quality stone kitchen countertops, stones for bathrooms and other living areas of the home. Such extensive is the selection of high-quality stone kitchen worktops that even customers who have a taste for something unique and different can find one easily. No matter whether customers are looking for worktops made using marble, Silestone or granite, MKW Surfaces offers all at one place. MKW Surfaces provides the extensive selection of Caesarstone kitchen countertops and stones for different areas of the home. Recently, the company has launched Empira White – the newest interpretation of marble.
With the intent to put some light on Empira White range from Caesarstone, the spokesperson of MKW Surfaces stated, "The quartz surfaces that Caesarstone offers can be used as bathroom vanities, kitchen countertops and counters to name a few. This is not all, as the company is also popular among home and commercial property owners for offering custom solutions to create interiors that are sheer eye candies. Available worldwide, Caesarstone remains the first choice for interior designs and durable and beautiful quartz surfaces. Hence, Caesarstone worktops attract customers who look forward to making home and commercial interiors with a difference."
As a dealership providing Caesarstone stones kitchen countertops, MKW Surfaces understands that marble remains the most preferred, loved and appreciated natural stone for adding that grandeur and glamour to the living spaces or wherever it is used. Marble is a timeless material and remains as high in demand as ever. To give this timeless material a new interpretation, Caesarstone has launched 5151 Empira White. With this, the procurer of natural and manmade stones aims to give a natural touch to urban dwellings. Besides this, Caesarstone UK also aims to achieve the ultimate in customer delight."
Elaborating Caesarstone's Empira White range, the spokesperson further commented, "We take immense pride in bringing nature into urban interiors and natural contrast to man-made materials currently available in the market. We also aim to cater to the senses of customers who always wanted to be closer to the elements that have a deep-rooted connection to marble. This desire has eventually made it a fashionable choice for customers of all age groups and strata of the society who love marble. Hence, those who are looking for Caesarstone London can also reach out to us. Our Empira White is a unique interpretation of marble. With a classic white base, which is radiant with a sort of black veins dancing across the surface and delicately crossing the stone slab, creating a captivating interplay between light and dark, the material impresses those with a taste for something unique and different."
The veining structure in Caesarstone Empira White marble range gives this natural material a unique look. The Empira White from Caesarstone that MKW Surfaces offers has a polished finish and is available in two different thicknesses: 20mm and 30mm. It's made from premium engineered quartz stone that is crack, chip, stain and scratch resistant. In addition, it's non-porous and resistant to extreme cold and heat, which simply make it the best material for kitchen and bathroom surfaces. Hence, it's not an exaggeration to say that Caesarstone Empira White simply remains irresistible to marble lovers.
About MKW Surfaces:
MKW Surfaces is one of the leading dealerships known for offering quality stone kitchen countertops, stones for bathroom and other areas of the home in London, UK. The dealership also sells all products from Caesarstone that has launched Empira White most recently. A new interpretation of marble, as the manufacturer calls it; Empira White owes its success to the reputation of Caesarstone as a pioneer of natural quartz surfaces market.
---
Summary
MKW Surfaces has set benchmarks for others to follow when it comes to offering quality stone kitchen countertops and stones for other areas of the home. Now it offers Empira white from Caesarstone, which is especially for those who love marble like anything.
Source
https://www.mkwsurfaces.co.uk/
---