Indian Innovators Launch a Single Lead, Wireless Lightweight Ambulatory Cardiac Monitor to Enhance Patient Care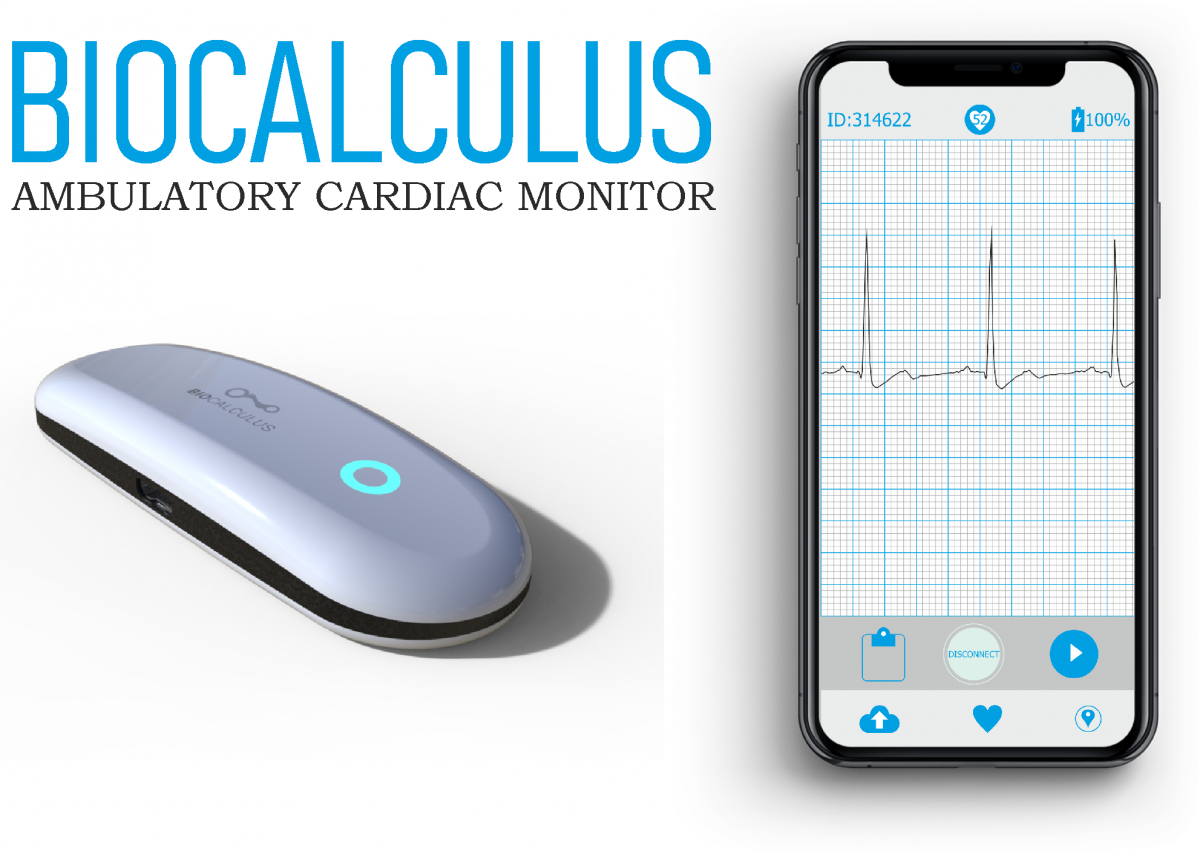 Kollam, Kerala – November 24, 2019 (prsubmission) – A team of Indian Innovators at Waferchips is pleased to announce the launch of their brand new device called Biocalculus. The newly launched device, Biocalculus, is the brainchild of highly skilled and dedicated tech enthusiasts at Waferchips, which started in 2017. Through their robust commitment and undying passion, Biocalculus was birthed to help minimize pressure on clinicians and patients, while enhancing the patient and masses care.
Commenting on the launch of the product, Biocalculus, Mrs.Sonia Mohandas, CEO of Waferchips said, "Our product offers sustained monitoring of consistent ECG / EKG data with minimal artifacts and is specifically designed and optimized for cardiologists who need to improve their diagnostic yield.  Our device can be seen as a bio-sieve for doctors to ensure enhanced patient care for the bottom of pyramid."
In 2016, the Global Burden of Diseases reported that cardiovascular disease contributed to 28% of deaths in India as against the 15% of recorded cases in 1990. This alarming increase in the death rate from cardiovascular disease is worrisome. What is even more troubling is the fact that the increasing burden has a greater effect on low-income and middle-income countries like India. Biocalculus was, therefore invented to help people, regardless of their socio-economic classes, get access to quality care and minimizing cardiovascular-related death cases.
Biocalculus is here to change the game for clinicians and patients alike. Most test results of cardiac-related symptoms, such as syncope and palpitation, come out as inconclusive because patients reach the hospital after the episode. To make a correct diagnosis, ECG /EKG readings need to be taken while the patient is experiencing palpitation or pain. Therefore, it is important to continuously monitor the Heart rhythm for a duration based on the symptom frequency of the patient. However, conventional solutions like holters and event recorders mostly fail to do this because of short duration of monitoring period, high cost and poor patient compliance. Biocalculus is trying to fill this gap in the cardiology segment by providing an affordable solution that also helps continuous long-term monitoring for early detection of cardiac symptoms.
Biocalculus features and benefits include:
·         Biocalculus is a single lead, wireless lightweight ambulatory cardiac monitor
·         It helps the clinicians to procure and analyze the cardiac rhythms of patients
·         It helps in identifying the abnormalities in patients suspected of early cardiac symptoms
·         The waterproof identity of the device lets you advance carefree while wearing it
·         Unique indications and guidance makes device acquaintance as easy as pie
·         AI (Artificial Intelligence) based cloud analytics platform to verify and generate the ECG/EKG report
·         Easy to navigate cloud platform allows the doctors to cross verify and customize the analytics conditions.
Biocalculus' technical and financial aspects have been fine-tuned to suit the low-income countries like Indian and reach to the bottom of the pyramid.
Biocalculus is guided by a strong advisory board including Padmasree. Dr. K M Cherian, one of the most senior Indian heart surgeons, also known as "hand of God", and Dr. Rajan Joseph Manjuran, former Professor  and a reputed Cardiologist. Their clinical partners consist of Frontier lifeline heart foundation and Pushpagiri Medical college, and it's currently funded by Bharat petroleum and the Government of Kerala.
For more information about Biocalculus, visit https://www.mybiocalculus.com/
---
Summary
Biocalculus helps clinicians to procure and analyze cardiac rhythm abnormalities outside the clinical environment and enhance patients care.
Source
https://www.mybiocalculus.com/
---