Why Choose Fine Perforators For The Best Sugar Centrifugal Screen?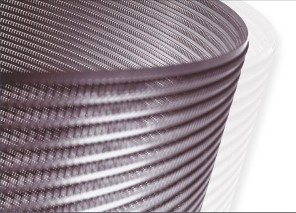 October 17, 2022 ( PR Submission Site ) –
Fine Perforators is one of India's biggest perforating companies offering their services since 1969. For many decades they have come to be known as sugar centrifugal screen specialists. Fine Perforators manufactures and sells a wide range of centrifugal screens made of brass, copper and stainless steel.
They are the only sugar screen manufacturer that offers backing screens for all types of centrifugal machines, sugar graders screens, stainless steel screens, stainless steel decking grids, polypropylene open lattices decking grids and all other spares for rotary vacuum mud filters and also wedge wire screens.
Fine Perforators offers sugar centrifugal screens of excellent quality. The company is one of the largest screen manufacturers in India. That has ISO 9001:2008 certification for world-class products and services. This company has built its reputation slowly over the years. Now it's one of the biggest companies with 50+ years of experience in the market.
The company holds the biggest nationwide supply chain. Not only that, but Fine Perforators is also the biggest international sugar screen exporter. We are also having supply chains in many Asian and European countries. One can choose from a variety of working screens with customization facilities.
The spokesperson of the company stated that "All the company management cares about is the quality and the variety so that customers can easily find out exactly what they want. That's why the company offers Vacuum Filter Screens, Centrifugal Screen, Perforated Sheets, Wedge Wire Screen, Metal Wire Mesh, Nickel Screens and other ranges of metal screens for filtration, cleaning, drying and more." The spokesperson also added, " When it comes to the quality of the products, you can rest assured. All the materials used in our products are all guaranteed by our globally acknowledged quality."
Fine Perforators is a trusted and reputed leading company that has only provided excellence over the years. This is why it has become the best-acknowledged company by many reputed brands in the sugar, chemical, food, oil, and agricultural sectors. The company also offers round-the-clock 24×7 customer support by trained professionals.
Fine Perforators is among the best sugar centrifugal screen manufacturer companies that offer the best quality products at easy and affordable prices. Fine Perforators is your one-stop destination if you are planning to style your office place with a sugar screen.
About FINE PERFORATORS:
Fine Perforators is one of the top sugar screen manufacturers with having global reputation for supplying premium quality sugar screens. For more than 50 years, the company is manufacturing vacuum/ mud filter screens, centrifugal filtration Screens, wedge wire screens, etc for sugar industries.
Contact Information:
FINE PERFORATORS
14, Rani Jhansi Road, New Delhi – 110055, India
Tel: 0091-11-23551444 / 0091-11-23679444
Mob: +91 97114 70084
Fax: 0091-11-23613075
Email: info@finehole.com
---
Summary
Fine Perforators is among the best sugar centrifugal screen manufacturer companies that offer the best quality products.
Source
https://www.finehole.com/
---