WhizzStep is set to design its first Artificial Intelligent Space Rover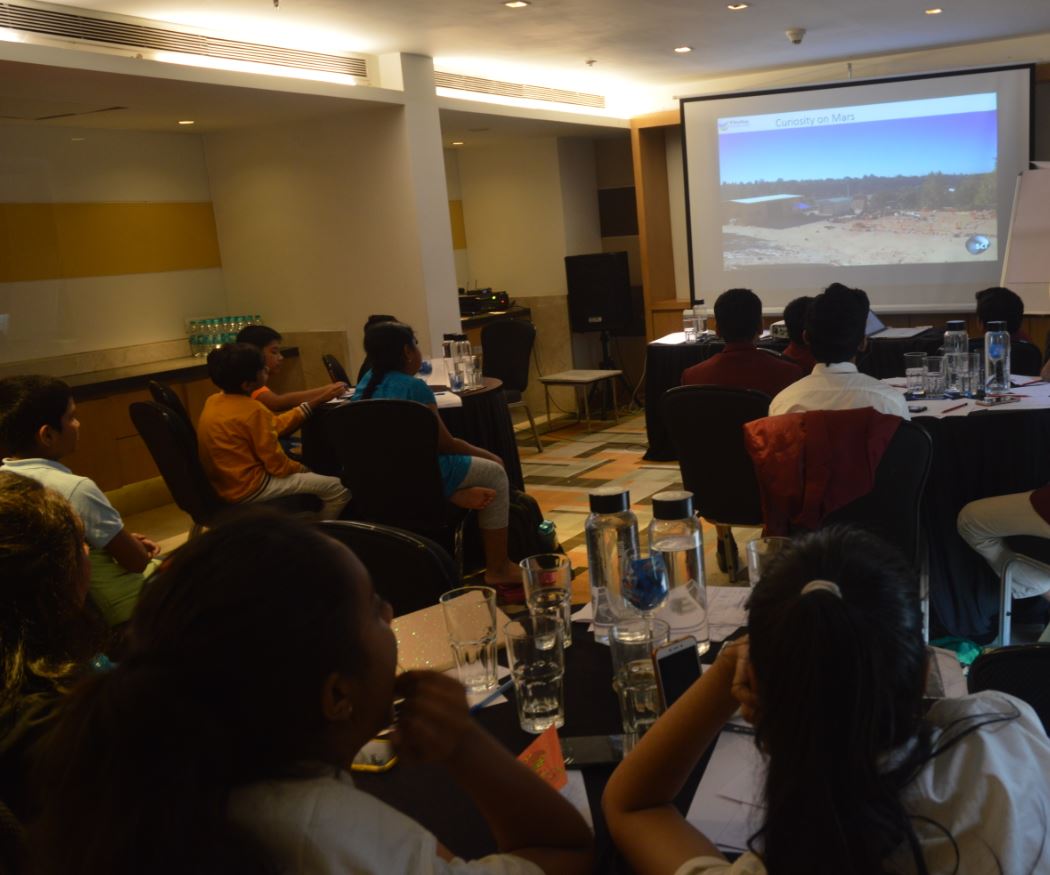 Pune, India (prsubmissionsite) (Oct 29, 2019)- Whizzstep Education & Research, a startup in the field of Artificial Intelligence and Deep learning is set to fabricate their first Artificial Intelligent rover, designed completely by the school and university students. Through their education programs on Artificial Intelligence, they intend to complete multiple projects in Machine Learning, which will aid students to design the rover that can assimilate from the environment data and will also be capable of taking decision on its own. The student community is extremely exuberant by the news and wish to contribute in their quest of knowledge of deep space through the buoyant new field of Artificial Intelligence.
In a recent concluded boot camp on Artificial Intelligence multiple schools partook and competed on solutions in the field of Machine Learning, Data gathering and Computer Vision. There was a sense of excitement in the students to be a part of new technology revolution. Rituparna Ghosh, founder and director of Whizzstep delineates that this is a part of their organization outreach to the student's community to get specialized training in Artificial Intelligence. "We  performed a  comparative study of the National policy of the China, India and USA on Artificial Intelligence  and found that China has been doing extremely adroitly in  imparting the technical  skills of  Machine Learning and Artificial Intelligence to their young and we do not wish to be left  behind".
Whizzstep has also set up a target to impart training to one million students on Artificial Intelligence by 2022. They are formulating to launch a nationwide contest next year on AI. Schools will be competing on the state as well as on National level. The skillsets will also assist the students to adapt to the job market which demands the niche skills in Artificial Intelligence. With the advent of the latest technology and innovations, the schools are also situating stress on Artificial Intelligence programs so that their students do not lack the essential skills for their future growth and development.
ABOUT WHIZZSTEP
WhizzStep believes in changing the lives and creating a healthy and more surpass future in society. The emergence of Artificial Intelligence and Deep learning   has the potential to radically create an impact. The organization believes in the philosophy of using their commitment to the research and innovation to shape a better future for tomorrow. Their services contain three pillars, Education, Research and Innovation. Educating the young minds establishes opportunities and provides them the ability to face the emanate challenges of today's world. Their research wing AI labs provides them the ability to dive deep into arduous problems and bring incentivize solutions and innovations for a superior and finer tomorrow so that our world may keep burgeoning and the technology will expand more swiftly.
---
Summary
Whizzstep Education & Research, a startup in the field of Artificial Intelligence and Deep learning is set to fabricate their first Artificial Intelligent rover, designed completely by the school and university students
Source
https://www.whizzstep.com
---