Agency Label Launches New Website Development Subscription For Marketers To Scale Their Agencies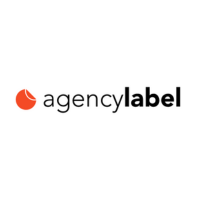 May 9, 2023 ( PR Submission Site ) –
Saint Petersburg, Florida – Marketing and SEO companies often need to make changes to websites. But how can these revisions be made without interfering with timelines or hiring a full-time development team? Agency Label is excited to announce its new subscription offering, white-label WordPress design, and development that answers these questions. Clients can confidently leverage the service to outsource website projects.
The new subscription service is perfect for marketers needing a full-time development team but doesn't want the hassles of managing one.  Clients can request one-off changes up to entire website rebuilds through the flexible monthly plan—extra hours can be added as needed. Skilled developers are on staff, ready to work anytime clients need them.
Because this is a white-label service, all projects are completed under the client's agency brand. This allows Agency Label's clients to sell more services without the worry that the workload is too great. The subscription plan features cost-effective pricing that marketing companies of all sizes can benefit from.
Asked how the idea for the service came about, owner Ethan Rogers said, "Many of our clients have been requesting a subscription service that can provide them with our web development services when needed for one-off projects or small requests. We created this product and offer to address that demand and provide our clients with a reliable and cost-effective solution that can help them scale their business. It allows clients to go out and sell to new clients without worrying about how or when the workload will get done."
There are zero risks and no long-term commitments or contracts. Marketers can effectively outsource their web development needs to a team that delivers high-quality results in a guaranteed turnaround time.  Even with the tightest deadlines, their team over delivers. Whether it be a brand logo design, site speed optimization, or revisions. This is largely in part to every client having an assigned account manager. The account manager will coordinate with the agency's clients and staff—ensuring all aspects of the project are on track.
Worried that a new website or revisions will interfere with the progress your agency has already made? With a background working with SEO companies, Agency Label has a proven system for maintaining site structures, schema, and other metrics that affect organic rankings.
How can you get started? The initial conversation will cover the scope of the work needed and the timeline. From there, Agency Label sends a project estimate and a white-labeled proposal for their client. Once the parties have agreed, Agency Label gets to work crafting brilliant websites, and logos, implementing technical SEO, and more.
For questions about services or to request a free project estimate, visit the website.
ABOUT AGENCY LABEL
Agency Label was established by Ethan Rogers, a prominent full-stack developer, and SEO expert. As a freelancer, he observed that his clients wanted developers available whenever they needed them. Agency Label was created to fill that demand. They specialize in white-label WordPress solutions, including technical SEO, brand and logo design, WordPress optimization, and web design. The agency has grown to over 20 employees ensuring whenever clients require website revisions, new website design, etc., there's no delay.