Alex Elegudin: Accessibility A Civil Rights Issue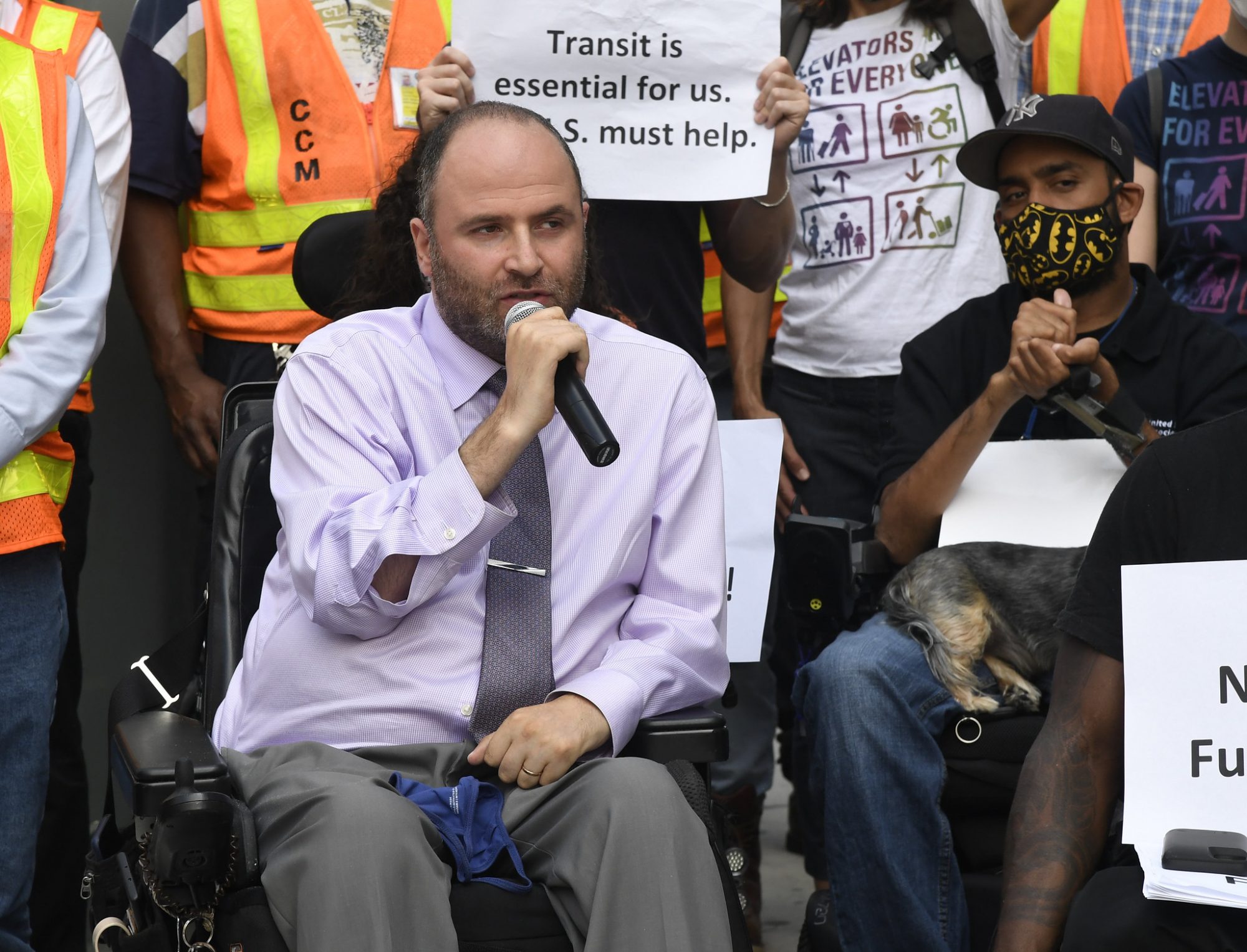 August 17, 2022 ( PR Submission Site ) –
This week, the Metropolitan Transportation Authority (MTA) announced a settlement in two class action lawsuits, filed by the Center for Independence of the Disabled (CFDA), and Disability Rights Advocates (DRA). Under the terms of the agreement of civil rights, the MTA committed to adding elevators or ramps at almost all its New York City Transit subway stations by 2055.
Wheeling Forward President Alex Elegudin lauded the news but was disappointed in the long timeline. "Accessibility is a civil rights issue, and you'd be hard pressed to find another example of such a dragged-out effective date for any other group. While the Americans with Disabilities Act, enacted in 1990, exempted transportation facilities predating the law, since that time, the MTA has continuously made various capital improvements to its stations- accessibility should have never been left behind", Alex Elegudin said. "The agency started to make good strides with former President Byford's Fast Forward plan in 2018 but accessibility cannot be subject to the whims of leadership when the cause is closer to the heart of some more than others" he continued.
The agreement, a watershed for the agency and disability community, states that the MTA will make 340 stations accessible, bringing the total accessible station count of New York City Transit to approximately 475 of 492 stations.
Significantly, the settlement covers universal ADA compliance, in addition, include elevator and ramp installations, it also covers accessibility features like hearing loops, wide fare gates, tactile warning strips on platform edges, narrowing subway gaps between platforms and trains, and the accessibility of communications systems, and more. It is no clear details on how and when features that are separate from the elevators and ramps will be deployed.
There are currently, 131 fully accessible stations out of the MTA's 472 subway stations and 21 Staten Island Railway (SIR) stations. As part of the agreement, the agency has committed to making the first tranche of stations – 81 – accessible by 2025, the next group of 85 accessible by 2035, another 90 by 2045, and the final 90 station tranche by 2055.
Alex Elegudin concluded, "The agency should be commended for committing to almost full accessibility. The timeline through- completion in 2055 – seems like a continuation of the current trajectory since the agency has been doing more accessibility work in recent years. I had hoped a historic settlement would have also had a historic timeline. When the last of the work is done, a new era and a new system will have been born. But not all of us advocating for change today will be around to enter the promised land of that final station."
Alex Elegudin is the former Accessibility Chief for MTA New York City Transit
---
Summary
Alex Elegudin is the president of Wheeling Forward and former accessibility chief for MTA New York City Transit.
Source
https://www.nydailynews.com/opinion/ny-oped-the-slow-train-to-nyc-subway-accessibility-20220624-vkrwphyrpvgsfi4xaxzhzqbn7i-story.html
---